The 2019 Arc Awards and Annual Meeting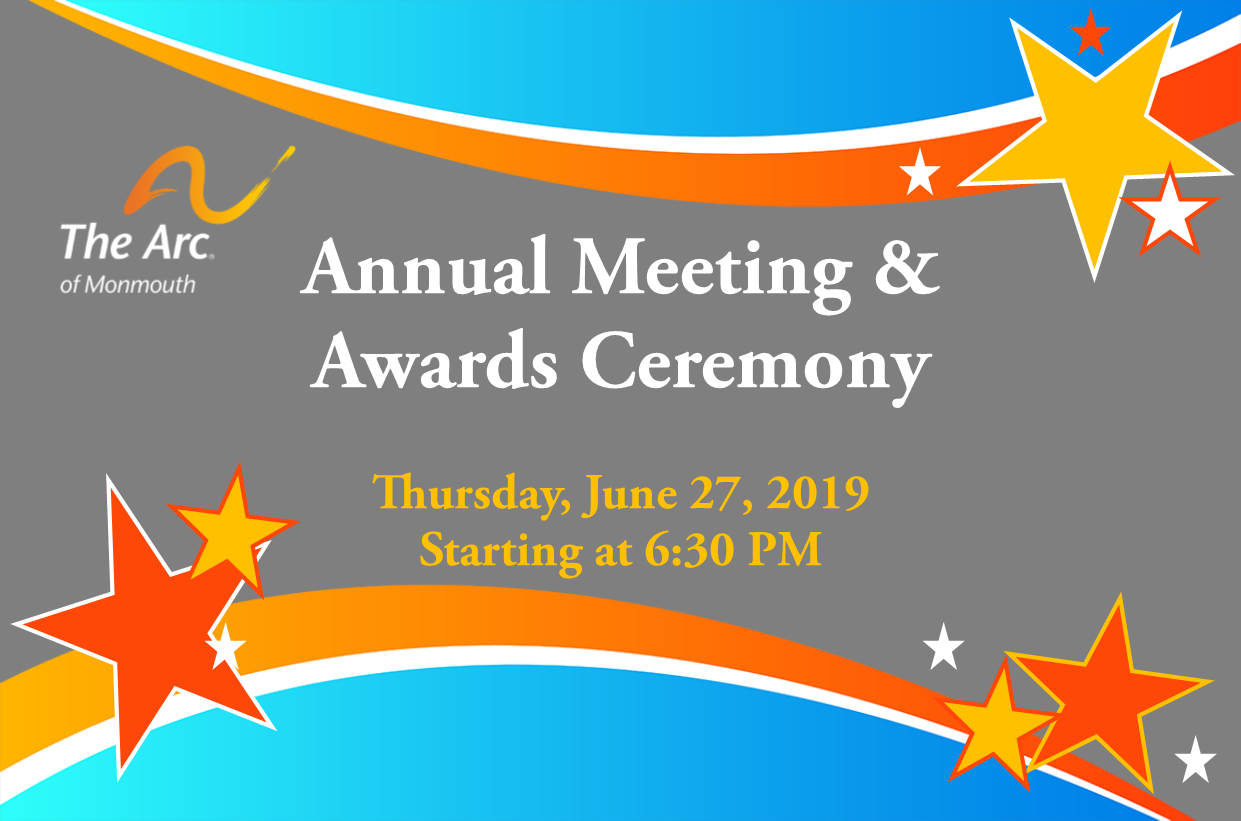 Join The Arc of Monmouth as we celebrate the past year and honor some of our most dedicated staff, community partners, and self-advocate of the year. Enjoy a delicious dessert buffet, prepared by The Arc's Achievement Centers and beverages provided by Wawa Foundation, hear about the latest agency news, and celebrate these dedicated individuals for their leadership. Some of the Broadcast Club and The Achievement Zone drama class will be singing their emotional finale from the spring recital, "This is Me" from the Greatest Showman.
Doors open at 6:30 pm
The Arc Center, 1158 Wayside Road in Tinton Falls 07712
2019 ARC AWARD HONOREES:
Company of the Year - Norman Ferber, Nifty Packaging
Self-Advocate of the Year - Leeann Eldridge, Shrewsbury Group Home
Direct Support Professional of the Year - Janet Fournier, Branches Achievement Center
Manager of the Year - Latosha Reeves, Residential Services
The Kathy Mullery Arc Ambassador Award - Eileen McDonnell, Director of Health Services
CONGRATULATIONS TO ALL OUR HONOREES! Thank you for your tireless efforts to improve the lives of people with intellectual and developmental disabilities and their families, and for being shining examples of The Arc's core values. 
We hope to see you at the Annual Meeting & Awards Ceremony! Please RSVP so we make sure to have enough desserts for everyone.