Events
Aging & Disabilities: GWEP Training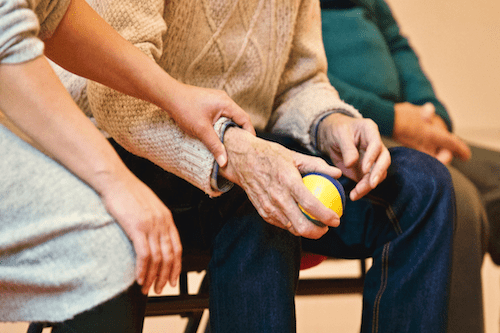 FREE Training Program on Aging & Disabilities: GWEP Training
9:00 AM - 9:30 AM Registration
9:30 AM - 12:30 PM 3 Hr Session - Program & CE's
PROGRAM DESCRIPTION:
This workshop will equip participants with an overview of the knowledge and skills needed to understand dementia in adults with Intellectual and Developmental Disabilities (I/DD). The education provides opportunity to recognize changes from baseline. Training will primarily focus on Aging and Disabilities, Tools to recognize changes (NTG-EDSD/SAFD), Stages of Dementia, Behavioral and Psychological Symptoms of Dementia (BPSD), Understanding 3Ds: Dementia, Delirium, and Depression, and Nonpharmacological Approaches to Address Agitation within the context of dementia.
Moderator: Mobin Chadha, LCSW, CAMS-II; Program Director for the S-COPE Program at Trinitas Regional Medical Center, which serves NJ adults 55+ in nursing facilities. She is a licensed clinical social worker (LCSW), a certified anger management specialist (CAMS-II), and a certified regional trainer for National Task Group. She is also an owner of Life Seva, Counseling and Consultation services. Where she practices as a person-centered psychotherapist focusing on the individual's strengths, empowering them, and helps to effect change. Mobin received her master's degree from Rutgers University School of Social Work. At Rutgers, she served on the Executive Council Board and assist in oversight of 200 volunteers for their mentoring program and budgeting. Mobin has extensive history in behavioral healthcare collaborating with caregivers of specialized populations including I/DD and Dementia. Her work has included providing clinical consultation, crisis response, and conducting statewide trainings. Mobin advocates for managing difficult and complex behaviors using non-pharmacological approaches.
Presenter: Leone Murphy, APN-C; Is an Advanced Practice Nurse with extensive experience in Geriatrics and with people with I/DD. She is a Supervisor and Nurse Practitioner for the S-COPE Program. In addition, Ms. Murphy is a Professional Trainer and Instructor for the Boggs Center on Developmental Disabilities and an Instructor in Geriatrics and Disabilities for Rutgers University, School of Social Work. She holds a Bachelor of Science Degree in Nursing from the University of Massachusetts, Amherst and a Master of Science Degree in Nursing from Rutgers University Graduate School, Newark.
This course is approved for nursing credits. Certificates of Attendance will be awarded upon completion of online survey evaluation. Attendees must attend in its entirety.
NJ Social Workers: This course is approved by the Association of Social Work Boards - ASWB NJ CE Course Approval Program Provider #30 Course # 2483 from 04/29/2019 to 04/29/2021. Social workers will receive the following type and number of credits: General Social Work Practice 3.0.