Events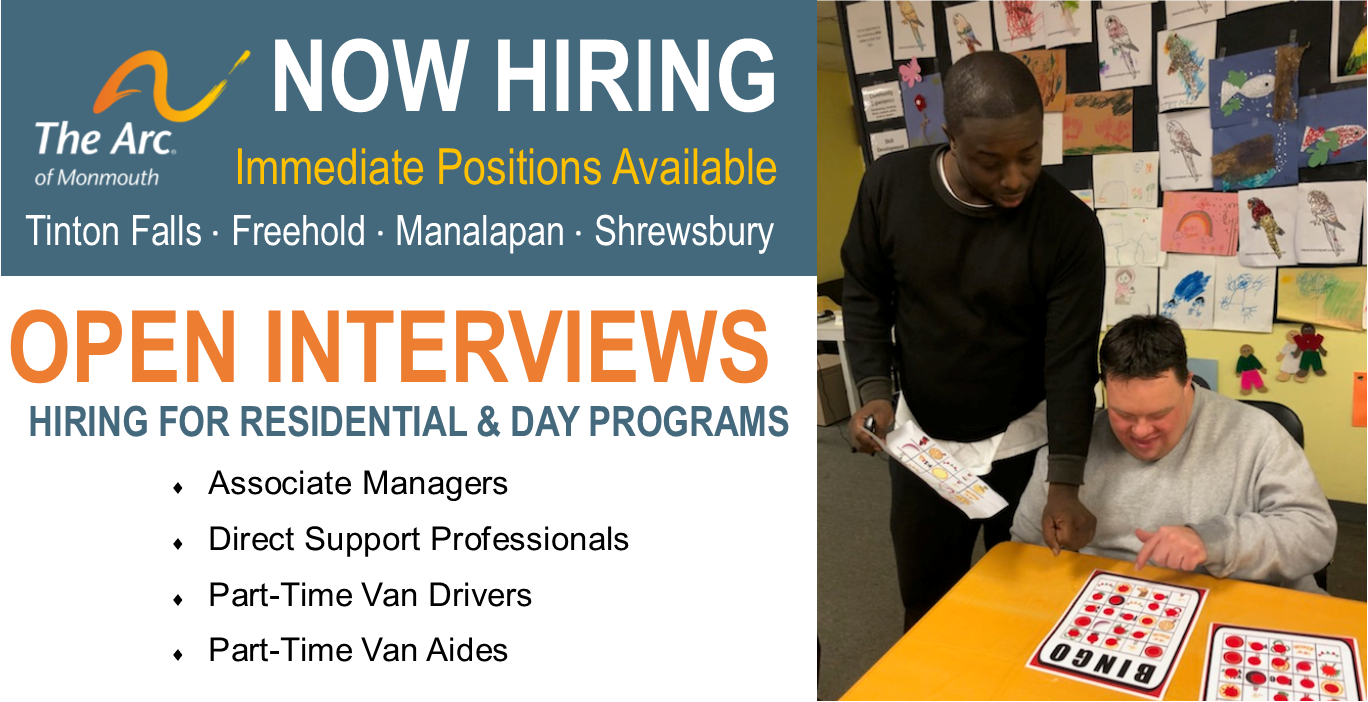 Hiring for Residential & Day Programs
Associate Managers, Direct Support Professionals, Part-Time Van Drivers, Part-Time Van Aides
Full-Time, Part-Time, & Per Diem Shifts Available
Competitive Salaries
Full-Time staff eligible for generous benefits like paid time off, dental and health insurance plans, retirement plans, tuition reimbursement, and advancement opportunities.
Join The Arc Team!
If you are unable to attend the open interviews, apply online www.arcofmonmouth.org/careers or email your resume to HR@arcofmonmouth.org.