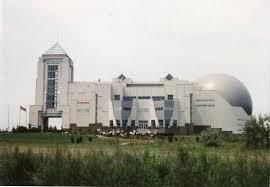 We are so excited to be taking a trip to Liberty Science center. This place has it all, a planetarium, exhibits, 3D films, fascinating creatures and so much more! Do not miss out on this exciting adventure!
Date: Saturday, November 12, 2022
Location: drop off/pick up at The Arc Center
Time: 10:00-3:30 PM
Cost: $ 70, includes transportation, chaperones and admission to 3D films and all exhibits and planetarium.