THE ARC OF MONMOUTH WINTER GLOW
HELPING PARTICIPANTS WITH I/DD TO ACHIEVE INDEPENDENCE 

 
The 2021 Winter Glow was a roaring success in raising funds for The Arc of Monmouth's mission to improve the lives of people with intellectual and developmental disabilities (I/DD). We now look forward to continuing the tradition in 2022 as the annual event enters its 56th year.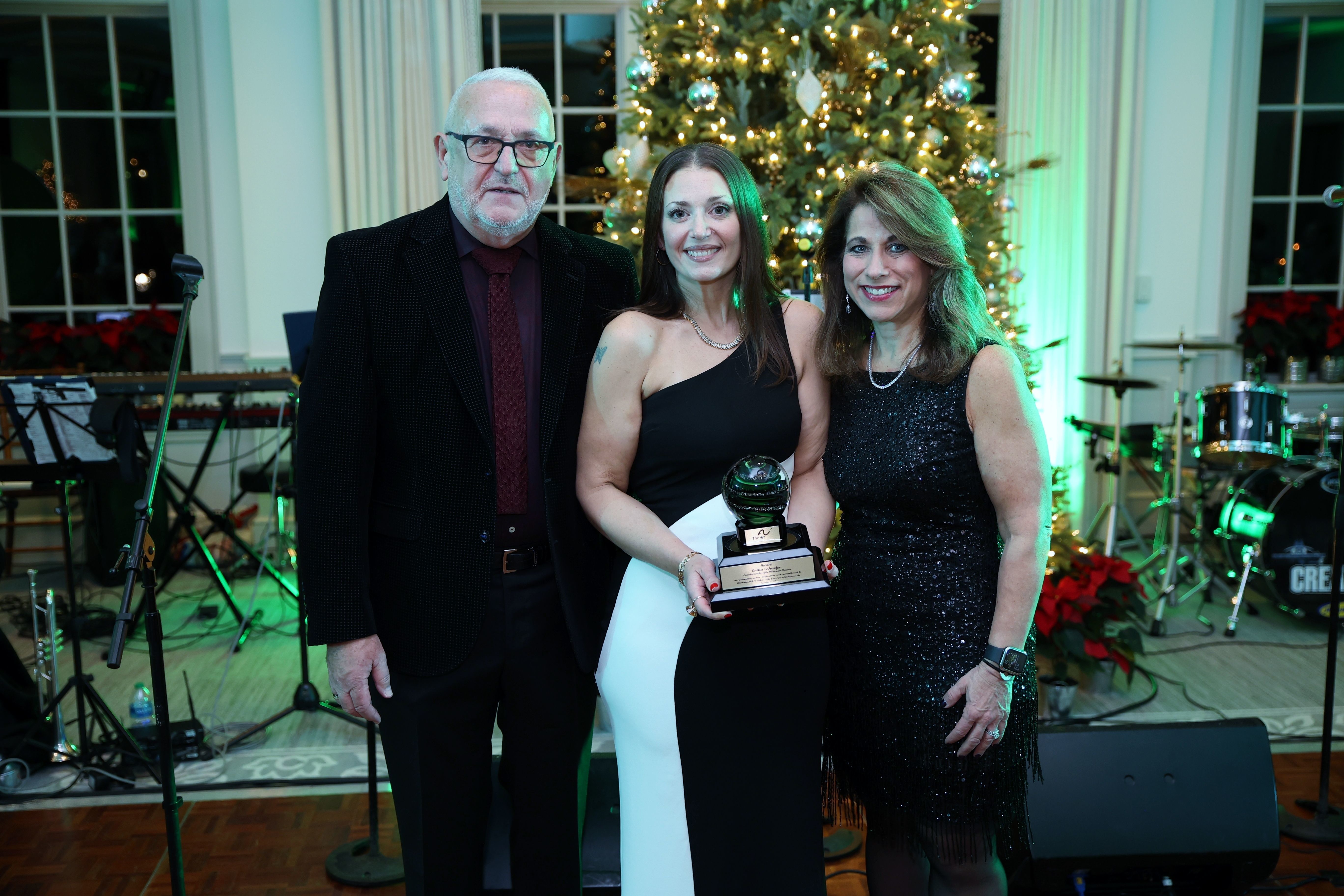 A Recap of the Winter Glow's Emerald Anniversary Celebration
We had a wonderful time celebrating our emerald anniversary, and it lifted our spirits to see so many supporters join us for the evening. As always, the fun and festive annual event was filled with song, dance, and other entertainment. 
We extend a special thank-you to our 2021 honoree, Erika Schaefer, the Executive Director of the Monmouth Museum. She dedicates so many hours to improving the lives of seniors and people with special needs. She created Making Art Possible with our participants in 2021, through a grant from The Impact 100 Jersey Coast, and will continue to partner with our participants in this and many other ways.  She will continue to directly improve and impact the lives of the participants at The Arc of Monmouth. 
We're also grateful to our guests, sponsors, volunteers, committee, and staff for making the 2021 Winter Glow truly memorable. 
Above all, with the funds raised going directly toward our new Day Center, your generosity helps The Arc of Monmouth continue to improve the lives of 1,600 Monmouth County residents with I/DD.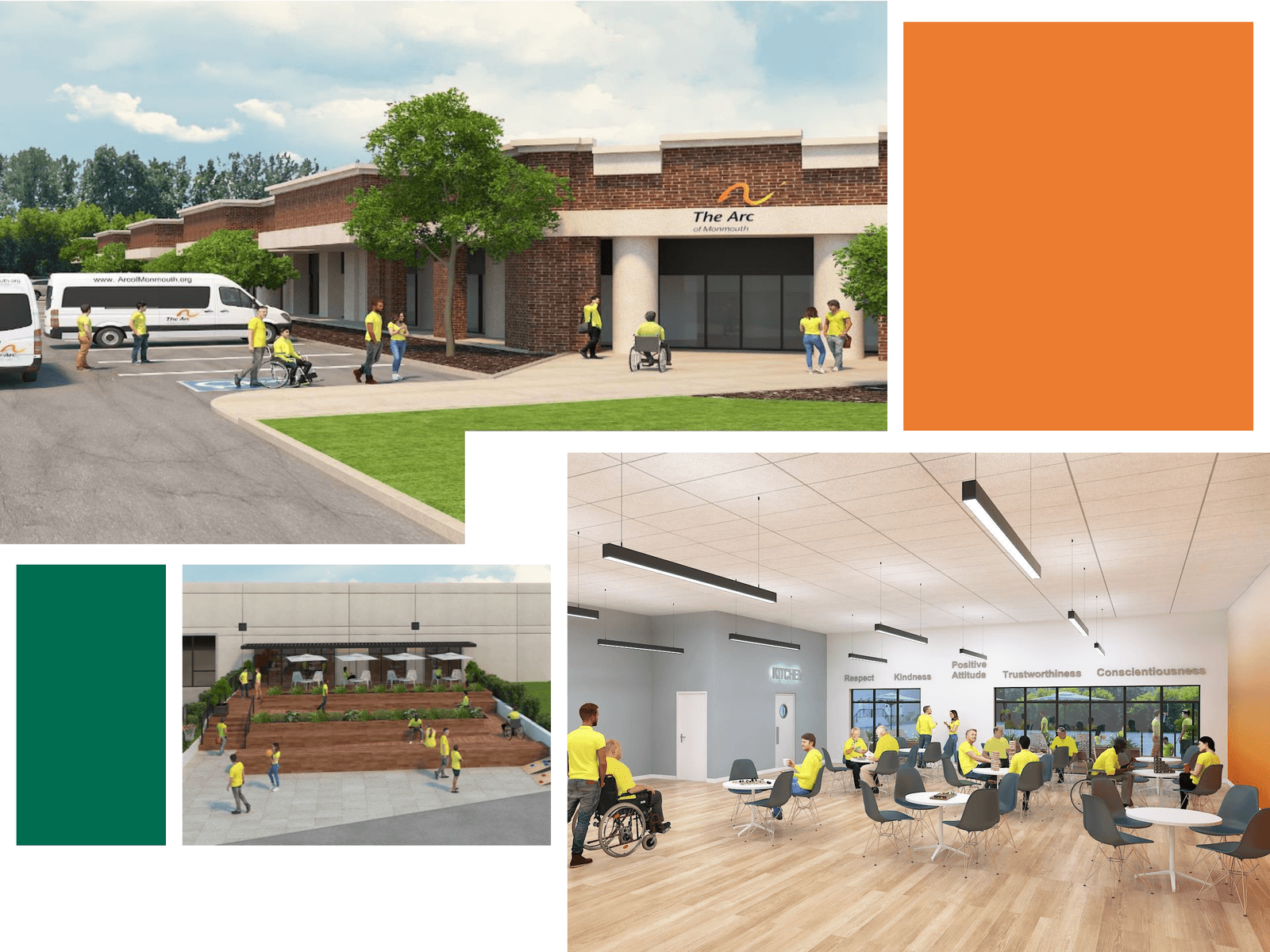 Raising Funds to Build a Better Day Center
Right now, we don't have enough room in a suitable location to serve the needs of all individuals in Monmouth County with I/DD. So, many go without the programs they need. 
Our new Day Center is currently under construction. Once it's up and running, we'll be able to accept far more individuals and provide all our participants with an even wider variety of services. With this upgrade comes the following:
A brand-new, fully accessible facility
A single location to visit for all day services
More room for people to join The Arc of Monmouth family
A wider range of outstanding programs
New medical habilitation programs
Looking to 2022 and beyond, we need continued support from donors like you. With your help, participants can benefit from increasingly diverse opportunities to learn new life skills, enjoy social and physical activities at our day programs, and get work experience.
Without your support for events such as the Winter Glow, Monmouth County residents with I/DD would miss out on opportunities to achieve the level of independence they desire.
As participants build skills through attending these programs, they are able to enjoy living much more independently, with varying levels of care and support that we also provide. Soon participants will also have access to all-inclusive managed health care and programs at our new centralized location. 
Continuing The Arc of Monmouth Legacy
The Arc of Monmouth never leaves behind its founding purpose—to provide support services that individuals with I/DD need daily to thrive. The annual Winter Glow helps us continue that legacy started in 1949 by a grassroots campaign by parents with a common purpose. 
They were determined to make sure their children could live fulfilling and independent lives in their community. Parents today share that same desire as the need continues. 
Looking Forward to Our 2022 Winter Glow
We are already busy planning for Winter Glow 2022 with the help of our incredible volunteers. We will announce the event date, location, theme, and program as soon as we have confirmed these details.
So, don't miss out on any of our notifications about the event. Sign up now to receive email updates so you can register and save the date as soon as tickets are available for our 2022 event!