HELPING PARTICIPANTS WITH I/DD TO ACHIEVE INDEPENDENCE 
Thank you to everyone who supported this years Winter Glow Gala! The 2022 Winter Glow was held on Friday, December 2, 2022!  This year's event took place at The Gramercy at Lakeside Manor in Hazlet, NJ.  We had the privilege of honoring Holly Annarella Flego and her mother, Beverly Annarella for their tireless efforts in chairing the event for so many years with the help of the Tuesday Group.  We loved celebrating our 56th Winter Glow with you.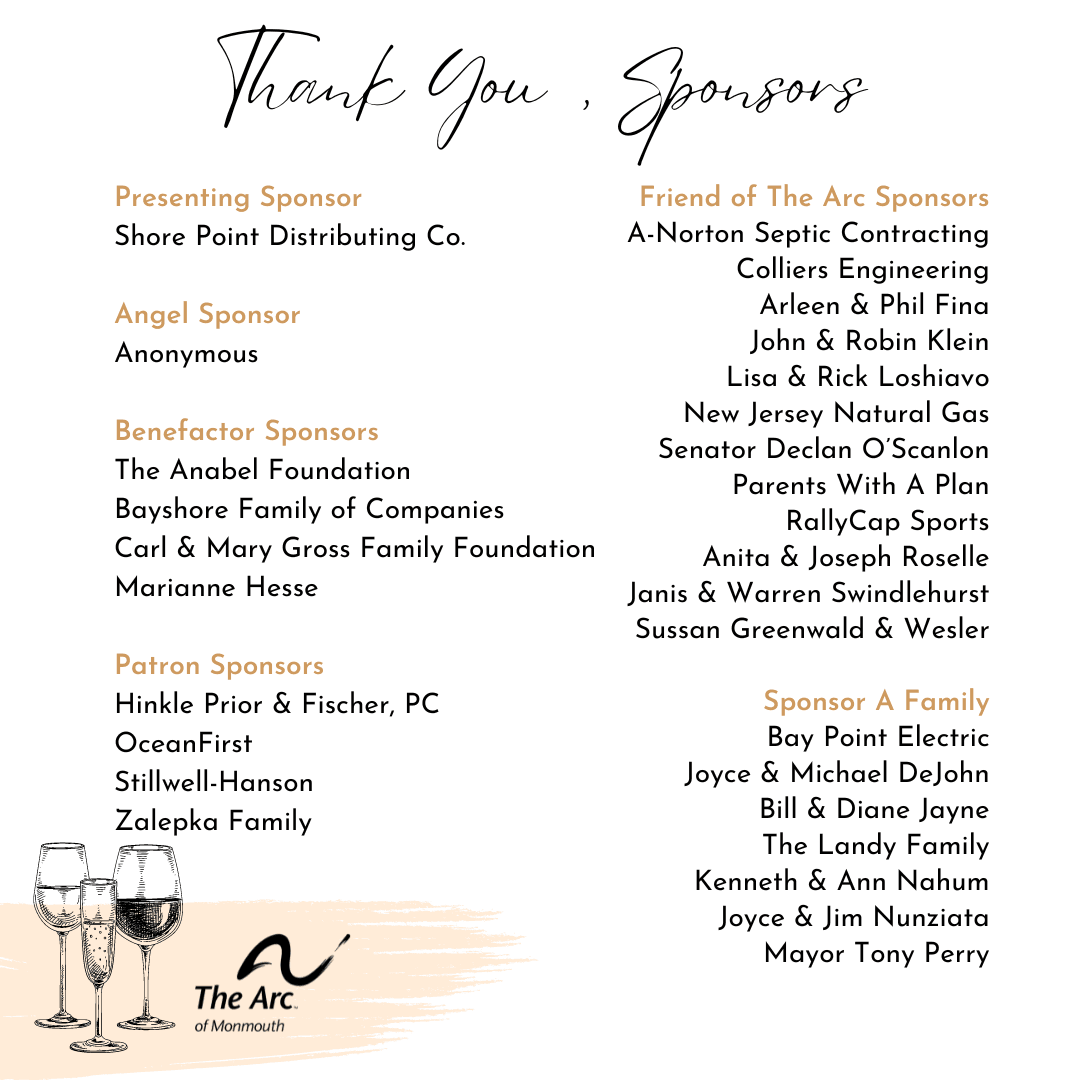 The Arc of Monmouth Winter Glow 2022
Details..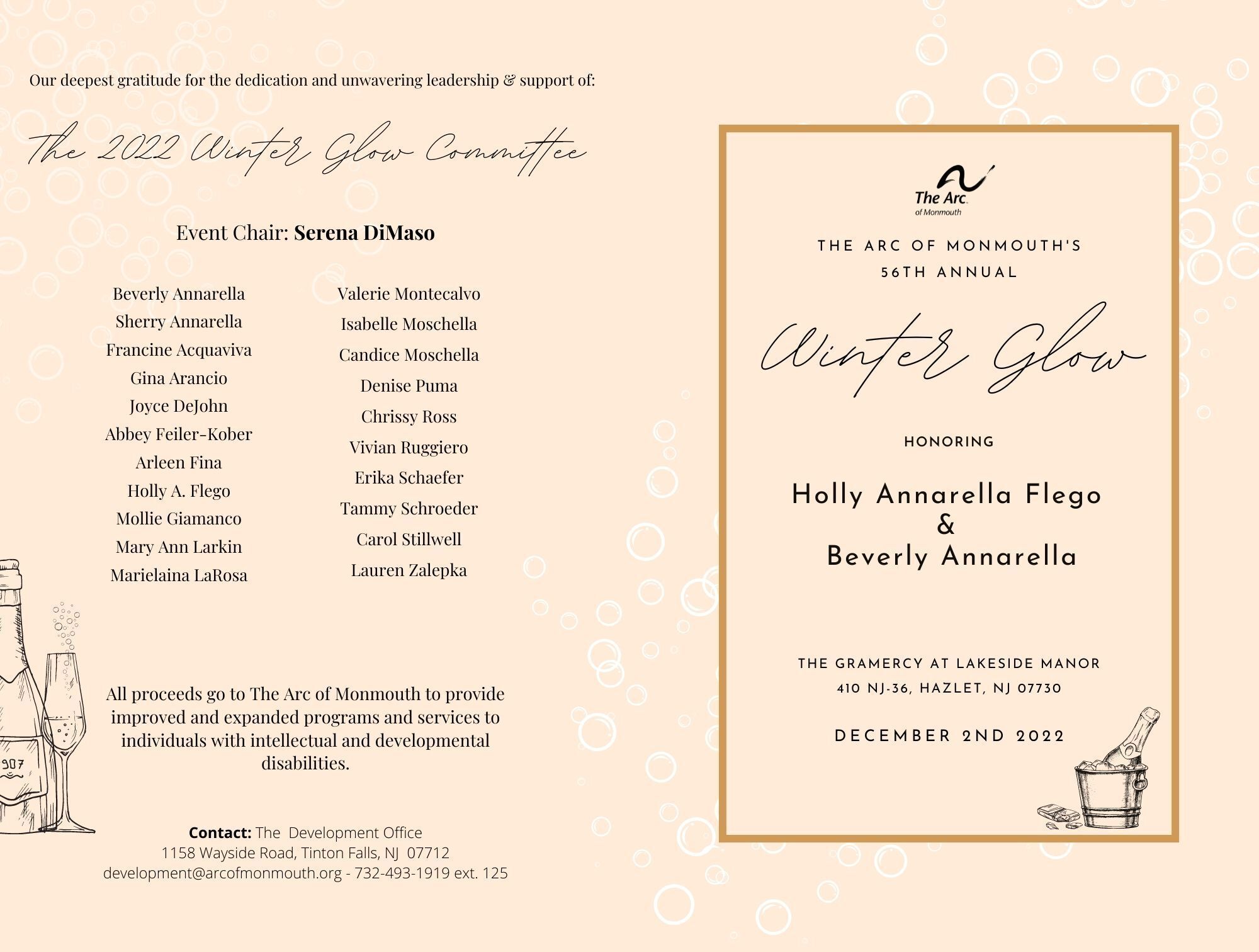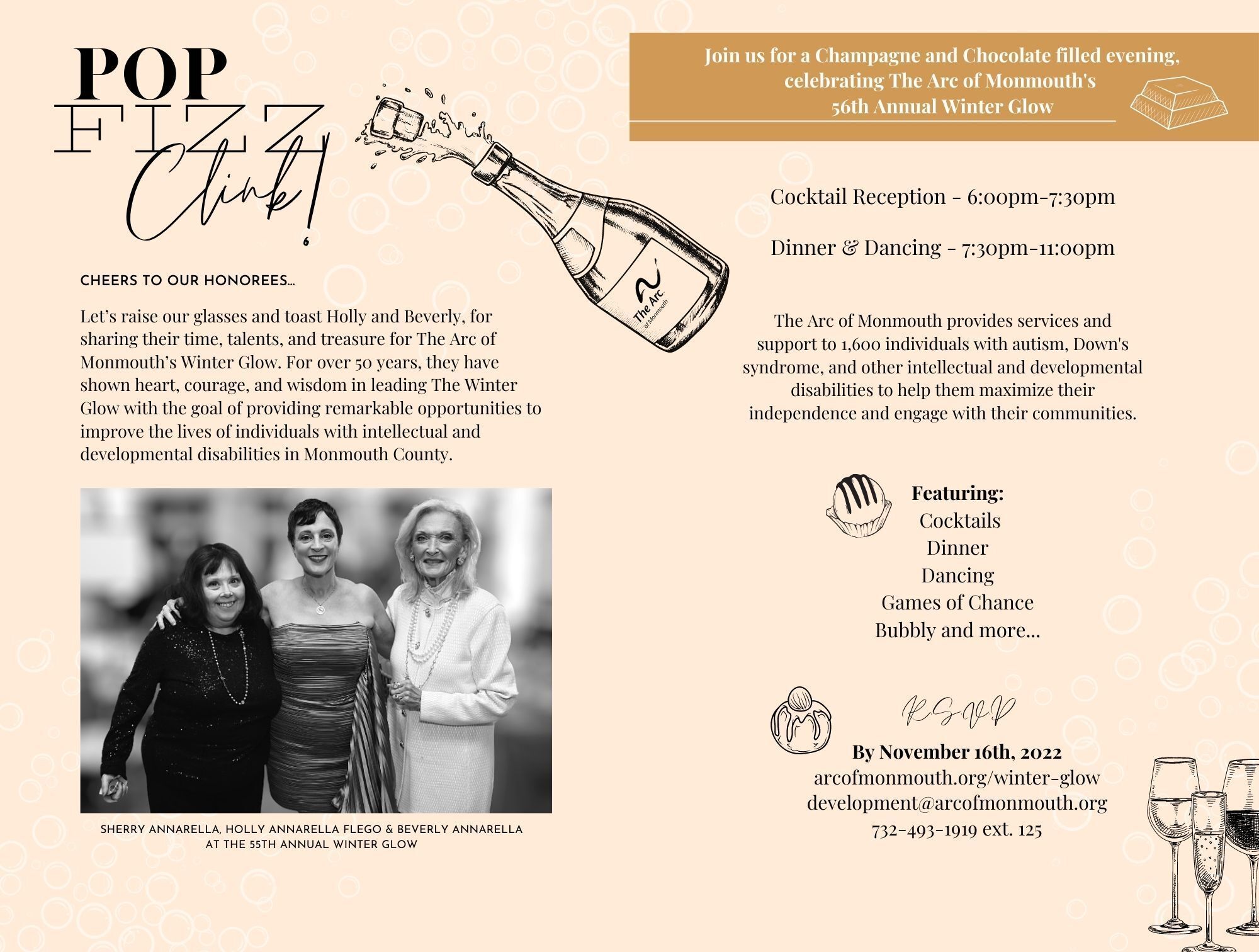 Raising Funds to Build a Better Tomorrow for our Served Individuals
Once our new Day Center in Wall, NJ is up and running, we'll be able to accept far more individuals and provide all our participants with an even wider variety of services. With this upgrade comes the following:
A brand-new, fully accessible facility
A single location to visit for all day services
More room for people to join The Arc of Monmouth family
A wider range of outstanding programs
New medical habilitation programs
Looking to 2022 and beyond, we need continued support from donors like you. With your help, participants can benefit from increasingly diverse opportunities to learn new life skills, enjoy social and physical activities at our day programs, and get work experience.
Without your support for events such as the Winter Glow, Monmouth County residents with I/DD would miss out on opportunities to achieve the level of independence they desire.
As participants build skills through attending these programs, they are able to enjoy living much more independently, with varying levels of care and support that we also provide. Soon participants will also have access to all-inclusive managed health care and programs at our new centralized location. 
Continuing The Arc of Monmouth Legacy
The Arc of Monmouth never leaves behind its founding purpose—to provide support services that individuals with I/DD need daily to thrive. The annual Winter Glow helps us continue that legacy started in 1949 by a grassroots campaign by parents with a common purpose. 
They were determined to make sure their children could live fulfilling and independent lives in their community. Parents today share that same desire as the need continues. 
Looking Forward to Our 2022 Winter Glow
December 2, 2022
The Gramercy at Lakeside Manor
Champagne & Chocolates
R.S.V.P. Today!