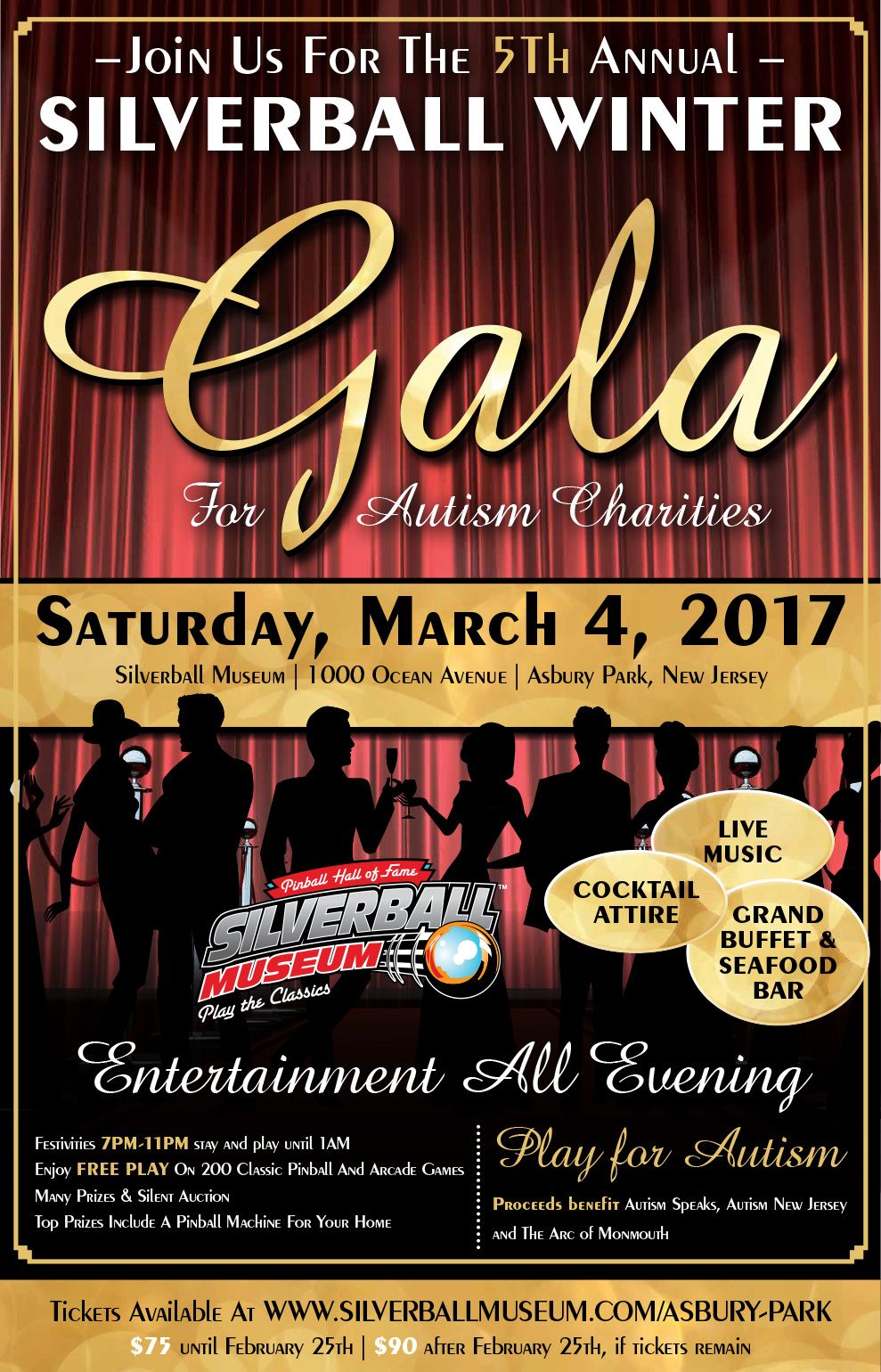 The Silverball Museum returns to Asbury Park on Saturday, March 4, 2017 for the fifth year in a row. Held at the Silverball Museum, the Silverball Gala benefits The Arc of Monmouth, Autism Speaks and Autism New Jersey, three charities that provide life-changing supports to individuals with autism and their families.
Beginning at 7:00 pm on the Asbury Park Boardwalk, the evening includes a grand buffet and seafood bar, incredible live music and dancing, a silent auction, raffles and unlimited free play on over 200 pinball and arcade games. Top prizes include a pinball machine for a lucky winner to take home.
Tickets are $90 - get yours now at www.silverballmuseum.com/asbury-park!