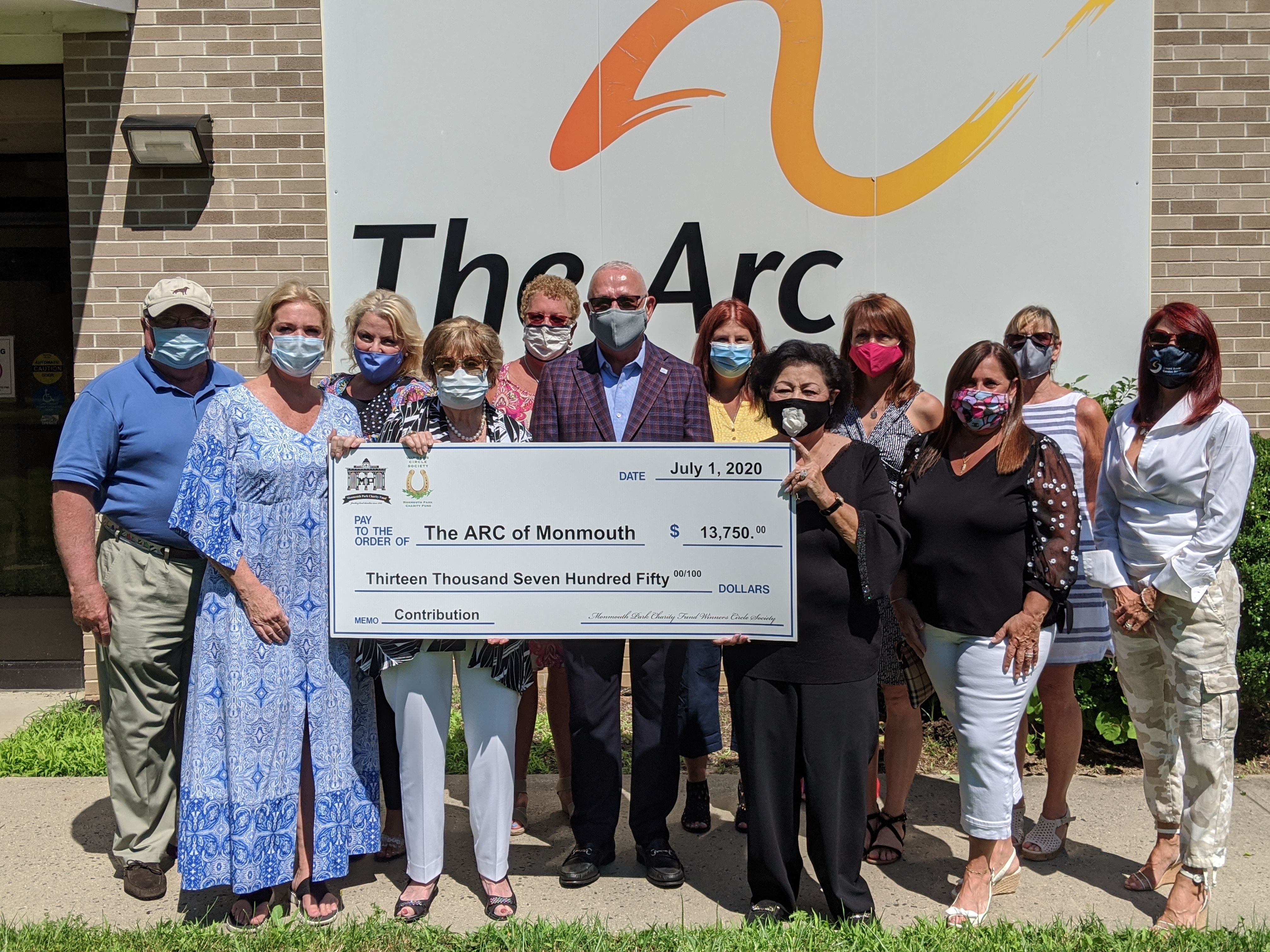 The Arc of Monmouth is honored to receive the inaugural Winner's Circle Society grant from Monmouth Park Charity Fund. This $13,750 grant will purchase sensory room equipment to benefit 125-150 adults with autism, Down syndrome, or other intellectual/developmental disabilities (I/DD) served by The Arc.  
The Winners Circle Society is comprised of individual donors who contribute to the grant fund and are then involved in selecting the grant recipient. Maureen Lloyd, President of Monmouth Park Charity Fund said "MPCF has distributed over $9.8 million in grants to local charities since our inception in 1947.  Through our Winners Circle Society membership, the goal is to provide an annual Transformational Grant that will not only transform lives, but will also transform the organizational capacity to do so.  The Arc project perfectly aligns with this goal and for that we are deeply humbled to fund their new sensory room." 
The Arc of Monmouth will install the sensory room in the Green Grove Achievement Center, which specializes in caring for adults dually diagnosed with both a developmental disability and a mental health diagnosis. The sensory room will be accessible to all five of The Arc of Monmouth's day programs and incorporated into daytime schedules. Thanks to the Winners Circle Society grant funding, the sensory room will be filled with special equipment to engage the senses, such as aromatherapy diffusers, fiber optics and lighted features, tactile walls, and a sound system.  
Many adults with I/DD have difficulty processing sensory input, which can lead to feeling overwhelmed, inattention, and anxiety. Sensory rooms have demonstrated various benefits for people with I/DD including improved attention span, decreased stress and anxiety, increased communication, and learning to process sensory input and adapt to changing environments.  
"We are grateful to Monmouth Park Charity Fund and the Winner's Circle Society members for their support of The Arc's mission and our served individuals. The sensory room provides a new tool for continued learning," says Robert Angel, Executive Director at The Arc of Monmouth. The Arc of Monmouth is a 501(c)(3) nonprofit organization providing day programs, vocational training, residential services, behavioral healthcare, recreation, individual and family supports, and advocacy. To learn more, please call (732) 493-1919 or visit www.arcofmonmouth.org.