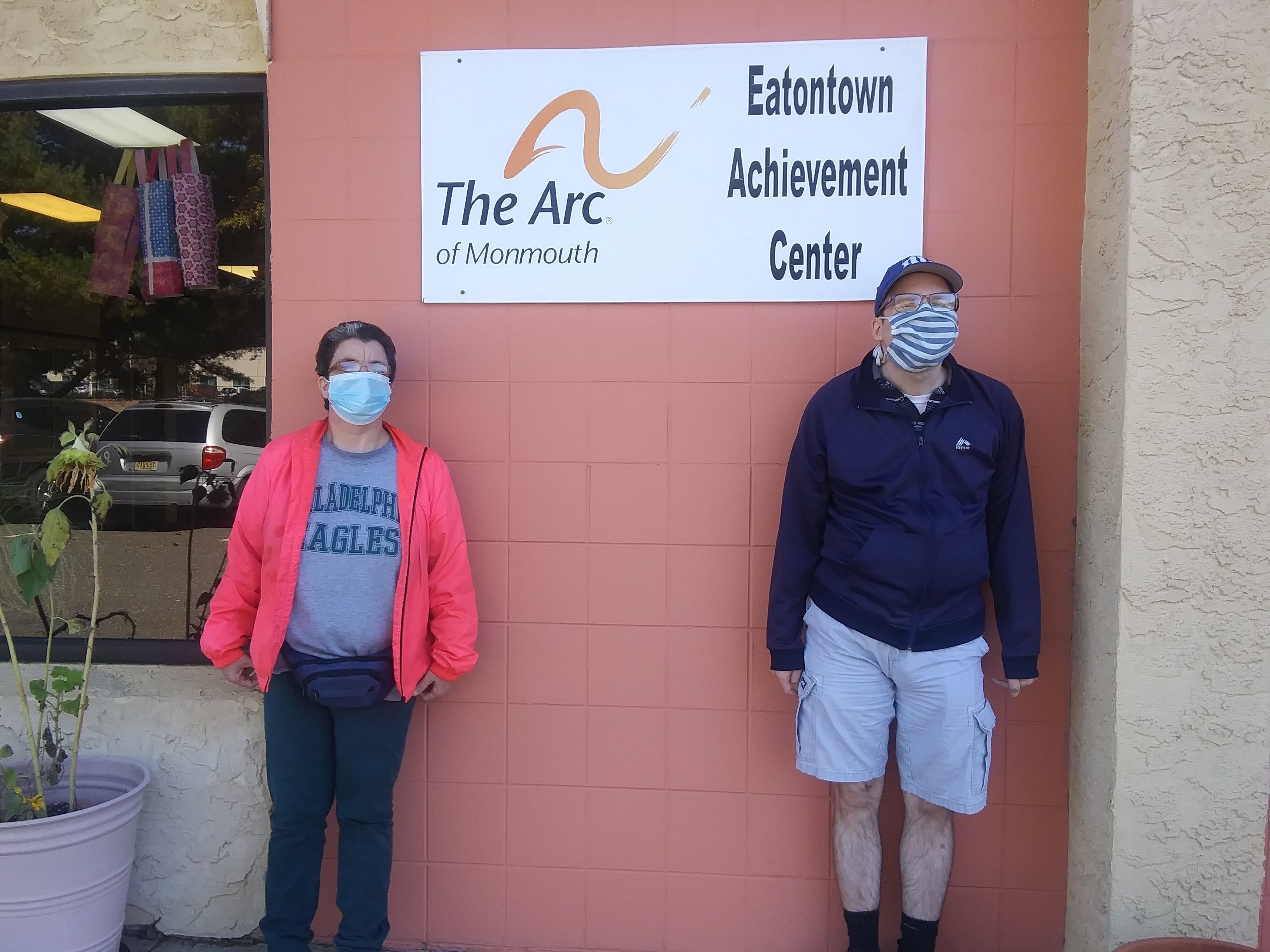 Reopening at The Arc of Monmouth: 
Timeline: 
Day Programs opened October 13, 2020
Work Opportunity Center (WOC) opened October 21, 2020
Both were only able to reopen with a very limited capacity, so we have not been able to bring back all the people we would normally serve'
Safety Protocols & Reopening Plan:
Only by being vigilant can we hope to reduce the spread of coronavirus.
Before returning to program, detailed conversations took place between the participants, their guardians, support coordinators, and the agency to assess the risk for each person returning to program.
Ultimately, each family chose whether they feel comfortable returning to program at this time. Some chose to not return, for example, until a vaccine is available. Of course, we respect each person's decision and want to ensure all participants and families feel safe.
Everyone must test negative for COVID-19 before returning to program.
Daily temperature screening is required for all staff and participants.
At the WOC, we invested in a MOBOTIX® Thermal Imaging System to automatically detect raised temperatures.
5 point questionnaire about symptoms is required for all staff and participants.
Anyone who is unwell is asked to stay home.
All participants are encouraged to wear a mask, maintain social distancing of 6 feet or more, and wash their hands frequently and/or use hand sanitizer.
Plans Moving Forward:
In our original reopening plan (July, 2020), we had identified a 3 phase approach following a "soft" launch…we are in the beginning of that soft phase now (Oct, 2020) but do not know how long this phase will last.
A lot of this timing and decision making will depend on trends in the wider community as new cases are identified.
The Arc of Monmouth has to be guided by NJ Division of Developmental Disabilities (DDD) and Division of Vocational Rehabilitation Services (DVRS).
If anyone has questions about reopening of either day programs or the Work Opportunity Center, please reach out to Executive Director, Robert Angel at The Arc Center. 732-493-1919 ext. 150 or email rangel@arcofmonmouth.org