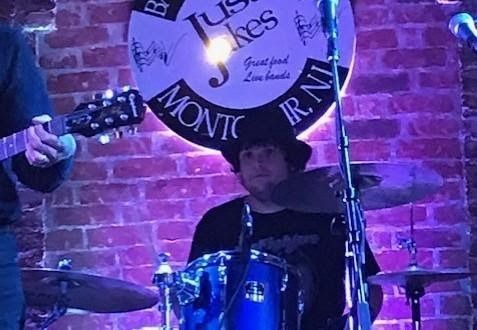 Unless you have or know someone with autism spectrum disorder (ASD), it may be hard to grasp what it is like to live with such a condition. In the absence of raising awareness for autism, it is unlikely that someone will understand what programs would make a meaningful change to somebody with intellectual and developmental disabilities (I/DD). 
The truth is that, for some, getting the right therapeutic services, especially at a young age, can mean the difference between integrating into a neurotypical society or having to live in a supportive environment. And even those unable to live independently can experience vast improvements to their quality of life. 
That's why we wanted to share an inspirational story from Andres Ortiz, a young drummer who lives with high-functioning autism. He is also a student who benefitted from The Achievement Zone (TAZ) program at The Arc of Monmouth. By reading about his experiences and the way in which drumming changed his life, you can better understand what life is like for individuals with ASD.
The Challenges Those with Autism Face
Before diving into Andres's story, try imagining that you are a young child with ASD walking through town…
The sun glares so brightly it's hard to see. Cars and trucks roar past you. People crowd the sidewalk chattering loudly around you.
The light, noise, and commotion bombard your senses with the same unbearable intensity. There's too much going on around you. In fact, you feel panic-stricken.
Your natural defenses kick in. You either freeze on the spot, or your emotions erupt uncontrollably. Only time will allow you to feel calm again.
For an individual with ASD and sensory issues, the combination of heightened sensitivity and difficulty integrating different senses often becomes overwhelming. In the same way, the combination of seeing, smelling, tasting, and feeling the texture of certain foods may make them inedible. That is why some people with ASD can only tolerate a limited variety of foods.
Everyone has a different experience because ASD can present in multiple ways such as...
Communication difficulties
Poor coordination
Social anxiety
Speech delays
Food sensitivities
Left untreated, these symptoms may carry on through to adulthood.
Speech therapy, cognitive behavioral therapy, occupational therapy, and physical therapy have proven life-changing for people with ASD. The younger a person receives the right services, the better the outcome is likely to be.
Therapy can mean the difference between living with permanent disabilities or learning to talk, walk, accept new foods, and overcome social and general anxiety—and being able to walk down the street without feeling threatened. 
All too often, parents feel guilty that they don't understand why their child appears to act out. And they are frustrated they can't help their loved ones. Some struggle to get doctors and schools to recognize their child has ASD and may never receive the help they need.
That's why raising awareness for autism is crucial. 
The Importance of Raising Awareness for Autism
High-functioning autism applies to people who read, write, speak, and manage life skills without assistance. Andres, who participates in The Arc of Monmouth's TAZ program, described his own experience with high-functioning autism, raising awareness for autism in an article titled  "Am I A Drummer With Autism Or Am I A Person With Autism Who Plays Drums?"
TAZ provides dozens of academic and life skills courses that allow individuals with I/DD to learn, grow, explore their passion, and experience community. Some of the classes available include the following:
Math
Reading
Drama
Photography
Cooking
Personal finances
Drumming
And more...
Even with intense therapy, some people with this form of I/DD never acquire the ability to speak and may have symptoms that require support services for life. But with the right love and support, people with severe ASD can lead full and happy lives. It's critical that help is there when their parents or other caregivers can no longer take care of them.
How Learning to Drum Changed One TAZ Student's Life
Like many people with autism, Andres found making eye contact uncomfortable. He lacked confidence. He would get frustrated with other people and did not find making friends easily. However, drumming changed that. Headphones helped with his sensitivity to loud noises.
"Playing drums makes me feel energetic, happy, and special both inside and out. Learning to play the drums has helped me in lots of ways," Andres states. 
"My social skills have gotten a lot better because being in a band means that you have to understand other people. Music has been my link to the neurotypical community. When I'm behind the kit, no one knows that I am different." 
Thanks to programs like those offered at TAZ, Andres has had the opportunity to develop his talent to a high degree of excellence. And it just further proves that this form of autism doesn't have to hold people back. In fact, some of the world's most outstanding achievers have ASD. 
Elon Musk, for example, recently announced on Saturday Night Live that he has Asperger's, or high-functioning autism. He attributes ASD to his unbridled ambition to solve the climate crisis and establish a colony on Mars. Not to mention his company, SpaceX, was the first private business to have transported astronauts to the International Space Station.
How Drumming Helps Individuals with ASD
Drumming is an excellent form of self-therapy. It improves coordination and, as Andres explains, provides numerous other social benefits.
"Music has helped my behavior, social, and communication skills… Playing the drums makes me a better musician and a better person," Andres writes in his article raising autism awareness. 
"When I first started jamming with people, I was worried about being accepted and being a good enough drummer, but I learned how to get along with them thanks to my love of music and making friends in general."
Andres's first drum teacher introduced him to drumming with two Beatles classics: "If I Fell" and "Hey Jude." His teacher encouraged him to learn drums with the adult program at the School of Rock. The owner's philosophy is to get people playing together in a band from the beginning, rather than sitting and practicing alone at home.
It's not uncommon for students at the School of Rock to have ASD. And one of his bandmates, the bass player, also has autism spectrum disorder. 
"He's not my friend because he has autism but because we both love music and because we have the same sense of humor," Andres says. 
Some very prominent musicians have or are thought to have had ASD, such as Mozart, Courtney Love from Hole, and Marty Balin from Jefferson Airplane.
Andres's Natural Musical Talent
In his story raising awareness for autism, Andres points out that autism can be helpful to a musician because "people with autism can understand the smallest details of music very easily and even better than neurotypical people." He says many people with ASD have perfect pitch for singing and harmonies, not to mention the unequaled dedication when they have a passion for something.
"Because we persevere, we get really smart or really good at whatever we're interested in," he says. "We don't mind rehearsing the same thing over and over again."
He notes how trying something new, especially when you may feel judged by other people, can be intimidating. But it is worth the trouble. 
How Music Can Open Doors for Those with Autism
Above all, Andres says that playing music and singing has transformed his life and given him opportunities that he wouldn't have otherwise. And he offers these inspiring words to others. 
"You never know until you try," Andres says. "Believing in yourself makes you stronger.  If someone tells you it's impossible, keep on trying as long as you find a way to have fun."  
Drumming has certainly opened doors. During a trip to London in December 2019, Andres jammed with the band The AutistiX, which has two members with autism. The band produced the Just The Same video on YouTube, a video raising awareness for autism.  
"It's going to be hard work and you may want to quit but just keep going because you don't know what could happen," Andres writes. "If I hadn't been air drumming at an Elvis tribute concert, I never would have met my girlfriend, Melissa."
Takeaway
The Arc of Monmouth provides the tools for people like Andres to enjoy rewarding lives with friendships, hobbies, interests, and meaningful jobs—free of anxiety and full of confidence.  
We do this by raising awareness for autism and other disorders, encouraging advocacy, delivering services and support, collaborating with community partners, and providing community education to improve the lives of individuals with ASD and other intellectual and developmental disabilities.
The Arc of Monmouth also provides support to families affected by such conditions, giving them peace of mind that their loved ones are getting the care they need.  
However, The Arc of Monmouth can only provide life-changing programs to people like Andres with the help of our generous donors and volunteers. 
Your contribution allows us to provide essential services to people with I/DD, including... 
Residential and independent living options
Health care
Advocacy support
Educational services
Community support
Recreational options
Day programs
And much more!
The heroic support of people like you can really transform lives. To support our efforts, click here and donate to The Arc of Monmouth today!