Looking for that first job when you transition from school to adulthood can be an exciting time. Employment offers great rewards for hard work, along with the promise of financial independence.
But without work experience and the right qualifications, finding a suitable job can be challenging. 
And as you know, job seekers with intellectual and developmental disabilities (I/DD) face many more barriers to employment that they have to overcome. 
So, if you're helping someone start this new chapter in their life, or if you are looking for work yourself, you may be asking questions like the following:
How do I find training programs to prepare for the job market? 
Who can help in the event of employment discrimination?
Where can I get education and employment resources for people with disabilities?
If you are looking for answers to these questions, you're not alone.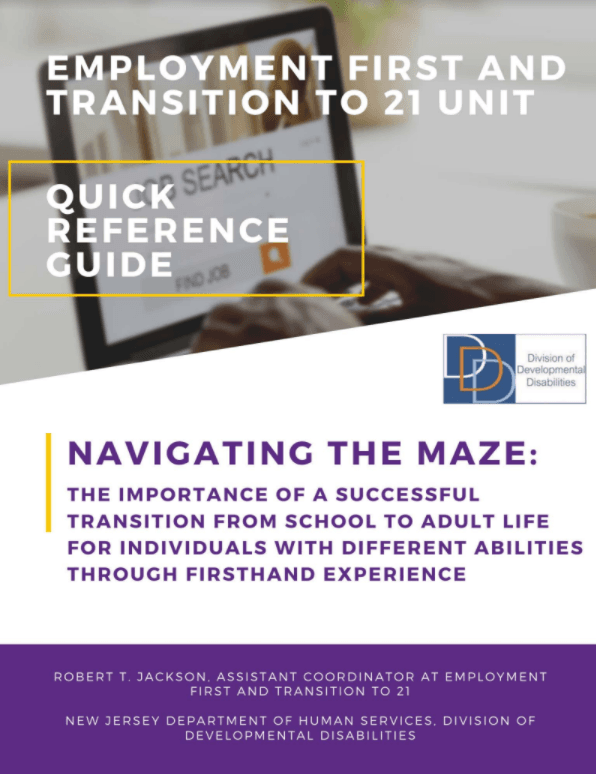 Why People with I/DD Struggle to Find the Right Job
The problem is that without access to information, support services, and training, good jobs may seem out of reach. Plus, finding the right guidance can mean contacting and working with several different governmental and nonprofit agencies, and you have no idea how to reach them. 
Knowing where to start can be frustrating. And when people don't call you back because they aren't the right person to help you, it can also be stressful and discouraging.
If that is your experience, don't give up! Here's why… 
Helpful Resources for People with Disabilities Are Available
The good news is that the NJ Department of Human Services, NJ Division of Developmental Disabilities has released a guide with education and employment resources for people with disabilities. This guide was developed specifically for students with different abilities and their caretakers. It brings together contact information for dozens of agencies to help with the job search.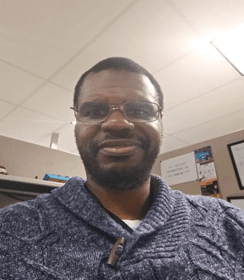 The guide, Navigating the Maze: The Importance of a Successful Transition from School to Adult Life for Individuals with Different Abilities through Firsthand Experience, was written by Robert T. Jackson, Assistant Coordinator at the Employment First & Transition to 21 Unit with the New Jersey Department of Human Services, Division of Developmental Disabilities. 
It was adapted from a presentation with the same title that Mr. Jackson gave, which is also available to watch for free.
Mr. Jackson wrote the guide from firsthand experience. He had to overcome the same challenges that young job seekers with different abilities face today. But despite those obstacles, Mr. Jackson has achieved great professional success. He now advocates for people with I/DD, giving advice on how to improve employment opportunities.
How This Guide Will Assist You in the Next Stage of Life
Whether you're transitioning from school to adult life yourself or helping someone else with the process, this guide is an invaluable resource to have on hand. 
By reading the guide and watching the webinar, you'll discover which agency to contact to take advantage of resources for people with disabilities in the following service areas:  
College programs 
Employment opportunities 
Healthcare
Vocational rehabilitation services 
Legal services and advocacy
Income and independent living support services
Transportation options  
And more...
Three Steps to Getting the Help You Need
Finding education and employment resources for people with disabilities is easier than you think. All you have to do is follow three simple steps... 
Step 1. Click on the button below. You'll be directed to a form to get access to the guide and corresponding webinar. 
Step 2. Complete and submit the form. Once you provide your information, you'll arrive at a page with links to download the guide and watch the webinar. (We'll also send them to you via email for your convenience.)
Step 3. Read the guide and watch the webinar. We encourage you to take notes and highlight the contact information that's most likely to help you reach your goals. It's now time to start your job search, confident that you're contacting the agencies that can best serve your needs.
People should not be denied employment that meets their skills and abilities because they have I/DD. To this end, there are many governmental agencies and nonprofits dedicated to helping people find those jobs. 
Yet, one of the hurdles to finding the right job is knowing who can help and how to find them. 
It can be frustrating and discouraging when people don't return calls. But don't give up now. If you do, you'll miss out on the chance to reach your full potential. 
So, take advantage of the education and employment resources for people with disabilities that have been put together to help you successfully navigate the maze. Remember, your search is just beginning!
And once you've reached the right people to help you, you'll find they can open the doors to the perfect job and put you on the road to success.
Fill out the form below to download the Quick Reference Guide and recorded webinar: