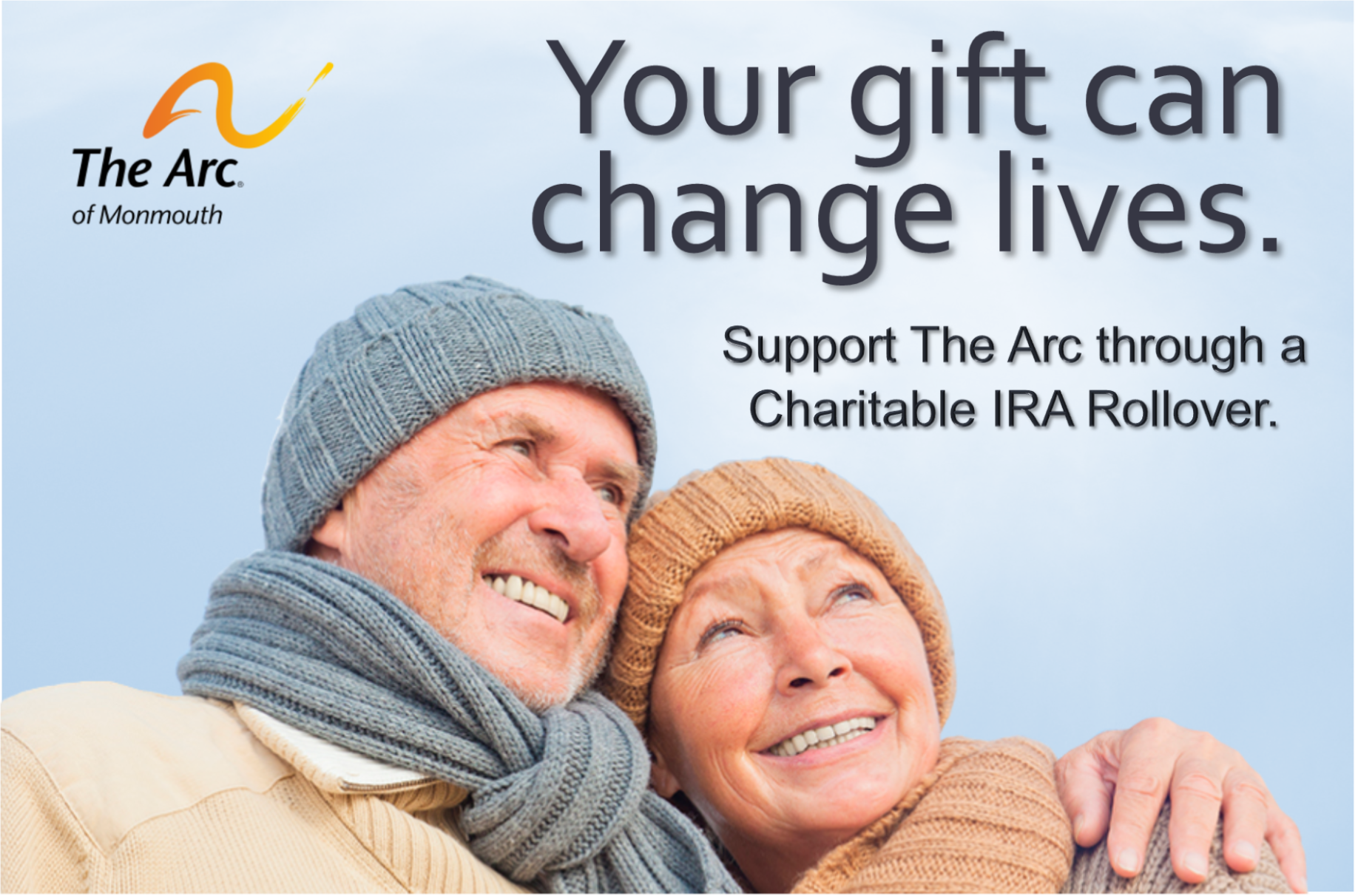 Support and Empower 1,600 individuals served by The Arc of Monmouth directly from your IRA.
If you are 70 ½ or older, and have an IRA fund, you will need to withdraw a Required Minimum Distribution (RMD).
Avoid tax penalties by gifting all or a portion of this amount to The Arc. Each dollar you donate will count towards your RMD for 2019.
It's easy to do! Call your financial advisor, and ask them to send the specific dollar amount you determine directly to The Arc of Monmouth. 
Your gift must be complete by the end of the calendar year to count towards that year's taxes, ie donate by 12/31/21 for 2021 taxes.
---
The Arc of Monmouth's IRS EIN # 21-0657022.
If you have any questions, please contact the Development Office at 732.493.1919 ext 125 or email development@arcofmonmouth.org.