Advocacy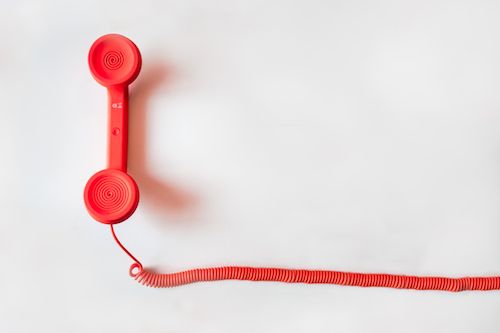 Action Alerts
Urgent Coronavirus Legislation: Tell Congress #WeAreEssential!
Legislation is moving very quickly through Congress to address the coronavirus pandemic. Right now, we fear our needs are being left behind.
Congress MUST continue to hear from the disability community about how people with disabilities, their families, and the essential direct support professional workforce will be impacted – there is so much at stake.
Follow the two steps below to act now:
Step 1: Tell Congress #WeAreEssential
Congress must pass legislation to support the ESSENTIAL programs and workforce that help people with disabilities to lead independent lives – not in institutions!
Call or send a message to your Members of Congress now!
This legislation must include:
Additional funding to create a Medicaid grant program to support access to home and community-based services (that combat institutionalization) and to support the direct support professional (DSP) workforce.
A permanent reauthorization of the Money Follows the Person (MFP) program.
Raising Medicaid, SSI, and SNAP asset limits for stimulus payments.
Boosting Social Security and Supplemental Security Income benefits for the crisis.
Paid leave for caregivers for people with disabilities.
No limitations on disability rights protections provided by the Americans with Disabilities Act, the Individuals with Disabilities Education Act, Section 504 of the Rehabilitation Act, and the Affordable Care Act.
Step 2: Spread the Word!
Do you have a cell phone with a camera? Take a short video of yourself answering one of the questions below:
Without my direct support professional…
The services that I get from Medicaid make it possible for me to…
If my mom/dad/sister/brother can't take time off work during this pandemic to support me…
This is my home, and if I don't have healthy staff to support me…
I rely on my Social Security benefits to…
My chapter of The Arc supports me to…
For more Advocacy Resources, check out the Go Bag from The Arc of NJ Family Institute.
---
Personal stories are often the best way to demonstrate impact. If The Arc of Monmouth's supports and services have helped you and your family meet challenges, reach your goals, and achieve more - we want to hear your story! Please feel free to email development@arcofmonmouth.org if you want to share.
---
New Jersey Senators
Senator Cory Booker: (973) 639-8700
Senator Robert Menendez: (973) 645-3030