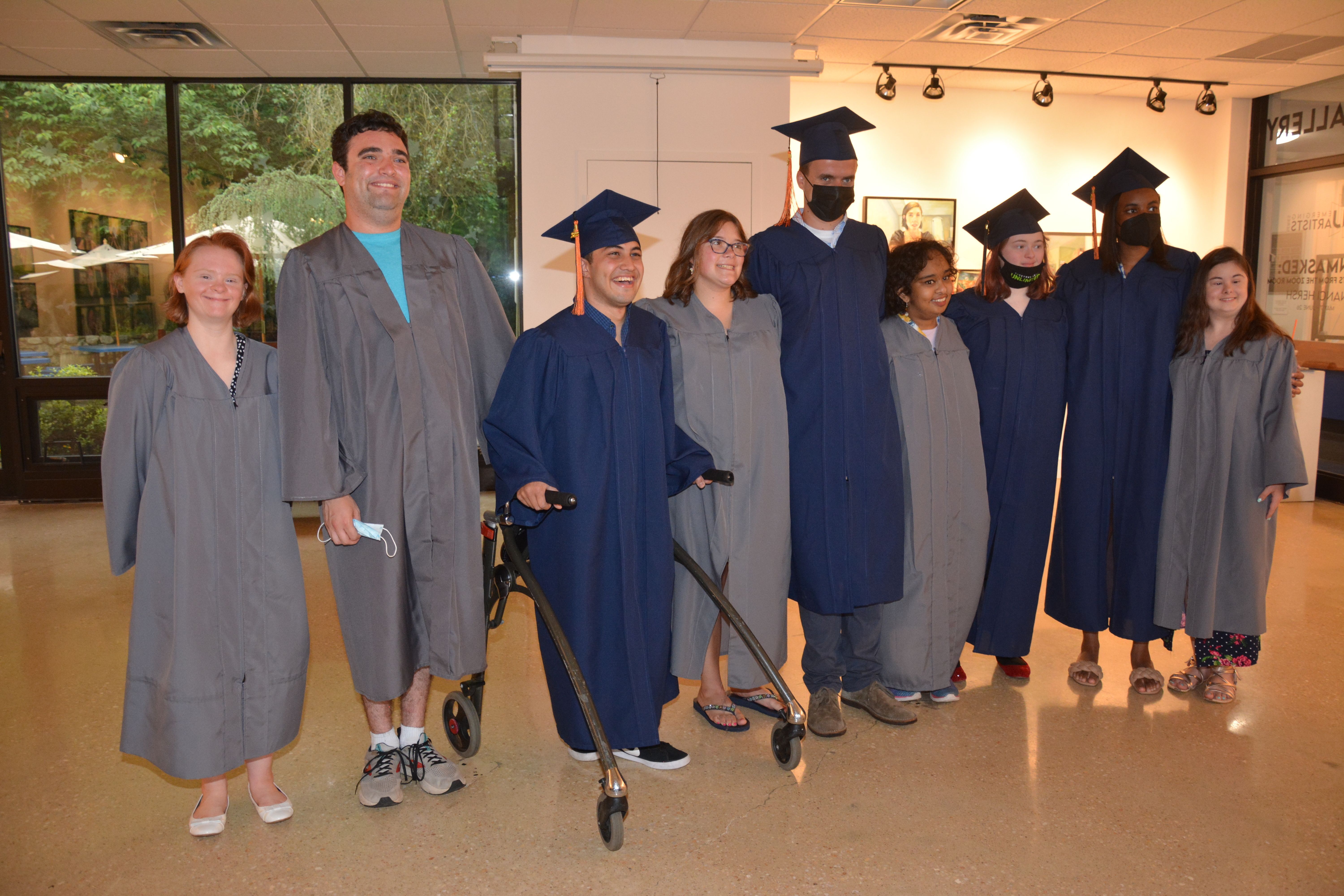 Fall 2022 Applications are now closed
Keep Achieving (Kach) is a three-year college experience in collaboration with Brookdale Community College. Kach provides classroom and experiential learning on campus and in the community. Students attend Kach classes to strengthen basic academic skills, audit regular college courses during years two and three, and enjoy full integration into the Brookdale community, including time in the fitness center and campus volunteer work. Students develop a life-long love for learning, gain marketable employment skills, and better social awareness.
---
Our Kach program for Fall 2022 has begun...Return in the Spring for Fall 2023 applications! 
Participants must apply for possible acceptance into the Kach program. 
Eligibility Requirements:
For Applicants 21-25 years old:
Completed their educational entitlement no later than June, 2022
Be enrolled in DDD Supports Program no later than August, 2022
For Applicants 18-21 years old (who have not finished high school):
Be sponsored by their high school's Child Study Team.
All Applicants:
Able to administer their own medication (if applicable) and capable of attending to their personal hygiene. 
Have a strong desire to become an independent adult.
Possess sufficient emotional stability to participate successfully in the Kach program.
If accepted, applicants must be able to fulfill the three-year commitment to the program. Full attendance is expected. 
Note: Kach is a certificate program, not an accredited college degree program. Students will receive a Certificate of Completion presented by The Arc of Monmouth and Brookdale Community College upon successful completion of the Kach curriculum. 
For more information, please contact:
Alexandra Goldrich
Coordinator, Keep Achieving (Kach) at Brookdale
The Arc of Monmouth
Phone: 732-493-1919 ext. 126
agoldrich@arcofmonmouth.org