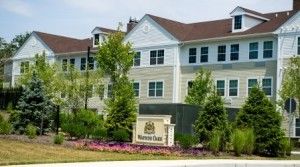 The Arc of Monmouth currently has an array of residential services available, ranging from group homes to Supervised Apartments and Supportive Living. We are interested in expanding our services to provide more varied and individualized supports in the community.
Our 11 group homes are located in residential areas throughout the county. Residents receive individual attention by caring staff who support them to increase their skills in all areas of their lives. Staff helps to foster independence to the greatest possible degree in the home and the community.
In our Supervised Apartment Program, individuals live in garden apartments scattered throughout an apartment complex.  Staff provides on site training and support to individuals who are often living on their own without a parent or staff person for the first time. The degree of support ranges in frequency and intensity according to the needs of each individual.
In our Supportive Living Program, individuals are encouraged and supported to achieve a larger degree of independence. Individuals reside in apartments and receive scheduled visits from The Arc's staff, who provide individualized assistance as needed with skills such as bill paying, planning and cooking meals, and attending to medical needs.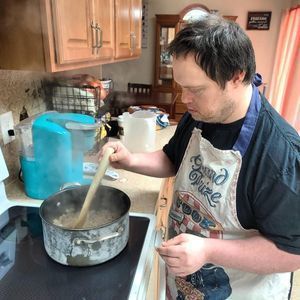 For questions, please contact:
Trish Gomez
Residential Services
(732) 493-1919, ext. 335
residential@arcofmonmouth.org
For employment opportunities and more information on residential position openings, please contact Human Resources here. Please DO NOT contact the residential department directors for career-related inquiries.