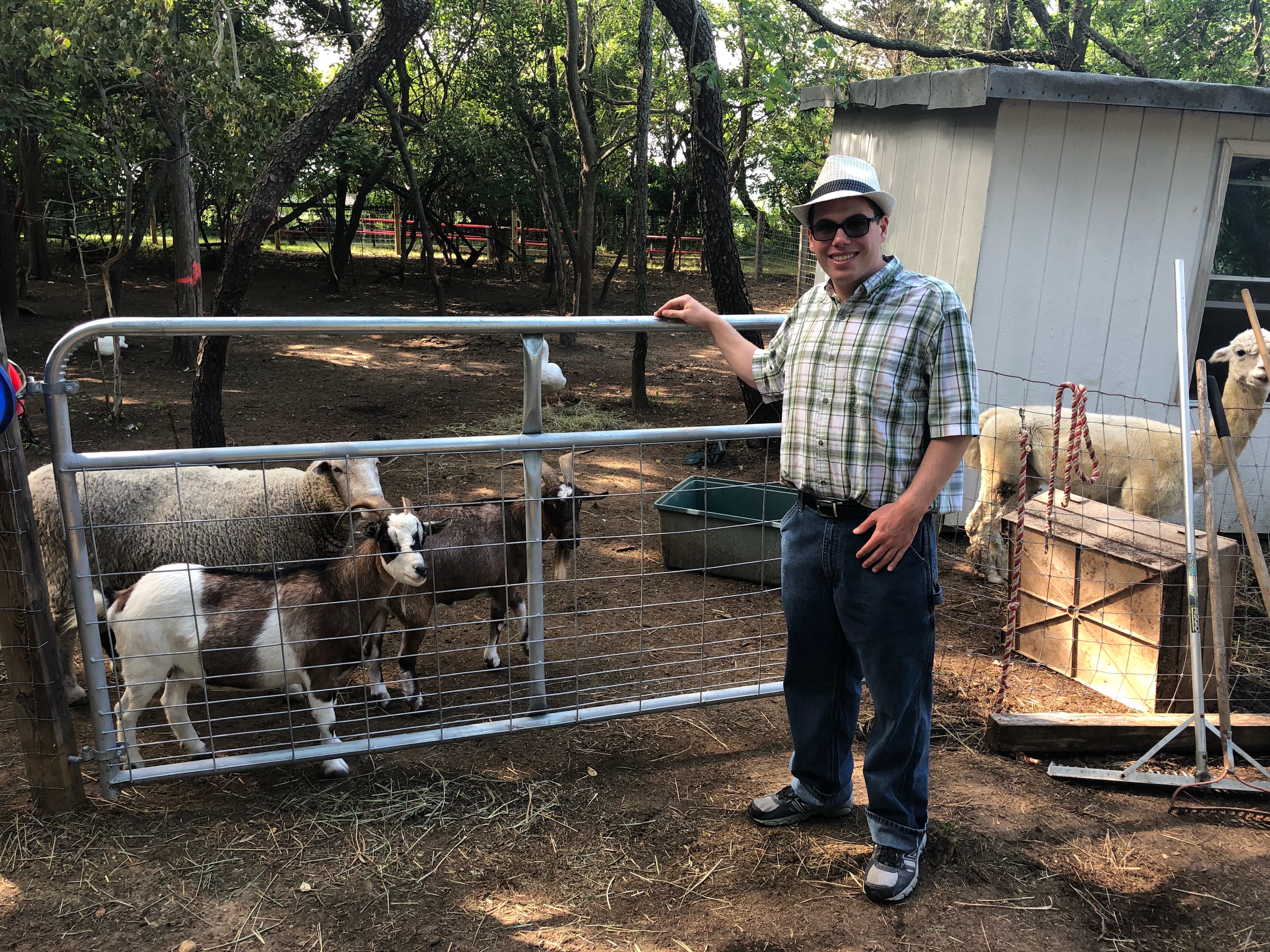 Allaire Farm
Thursday, 9AM - 3PM
The Allaire Community Farm offers opportunities to work directly with animals as well as with plants in the greenhouse and gardens. Participants will learn proper care and maintenance of live farm animals in the petting zoo. Tasks may include feeding, watering, grooming, and/or cleaning stalls and facilities. 
In the greenhouse, participants will learn how to plant seeds and grow herbs, vegetables, and other edible plants. Instruction will include farm and greenhouse safety procedures; tool recognition and proper use; types of plants, soils, and growing mediums; seeding, transplanting and harvesting; weeding, tilling and fertilizing. 
Allaire Community Farm requires a $25/week activity fee. Horseback riding and driving lessons may be available for those interested, which will cost $35/week via private pay. Talk to your support coordinator about using Goods & Services from your budget to cover these costs. 
*Summer Session Only: Cool off in the afternoon swimming at Fort Monmouth Recreation Center. A daily pass for swimming at Ft. Monmouth costs $7/day. An alternate activity will be planned in case of bad weather. 
Drop off and Pick up at Allaire Community Farm
2840 Allaire Road
Wall Twp., NJ 07719
SPECIAL CONSIDERATIONS:
A large portion of this day will be outdoors. Participants will need to dress appropriately and wear sunscreen. Only closed-toe shoes should be worn at the farm. A hat and extra water are recommended. *Swim attire needed for the pool.
Participants will need to bring a bagged lunch. A microwave will not be available. 
The group will be interacting with live animals. If you have a fear of animals or severe allergies to animals, you may want to consider a different program offering. (Interested in the garden portion? Check out Tuesday's Garden, Yoga, and Community Enrichment option)
This activity will require moderate activity levels. Participants will need to be capable of walking on uneven terrain, bending or squatting, and working outdoors.
---
Talk to your support coordinator. If you are still in the Interim Program, the cost is $97 per day. If you are in DDD Supports Program, you will need the following units added to your plan for each day of Allaire Community Farm:
25 Units Community Inclusion
5 Miles Transportation