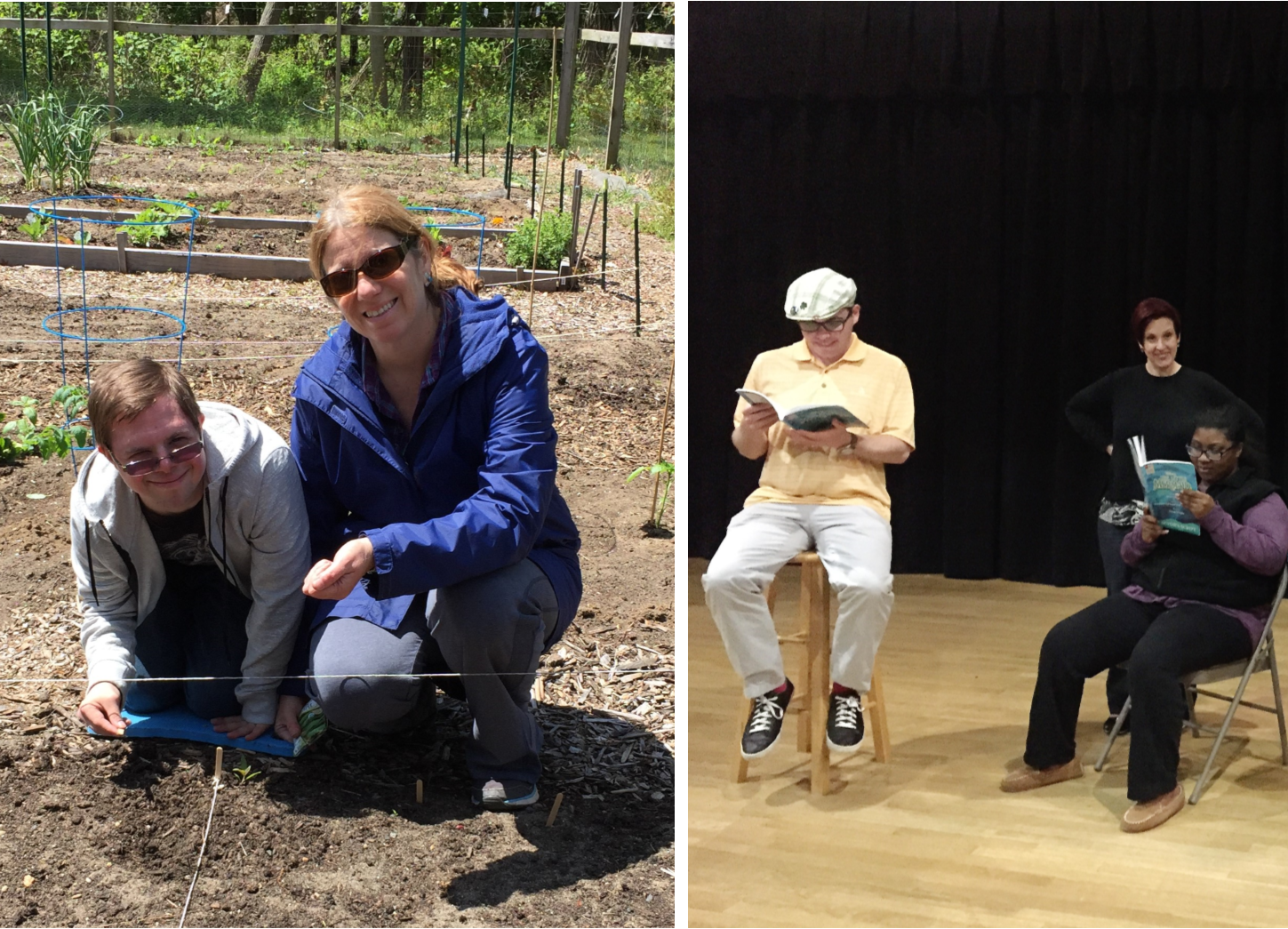 Gardening & Drama
Tuesday, 9AM - 3PM
Enjoy some fresh air while learning how to care for plants and harvest produce at the Crawford House Community Garden plot. The merits of horticulture therapy are well documented and include physical, intellectual, and social benefits. In addition to learning about plants and gardening, participants will build skills in areas of coordination, problem solving, and following directions. In case of inclement weather, the group will stay indoors at the Crawford House. 
The group will enjoy a multimedia creative arts class at Count Basie Theater. Activities may include drama class, improv, drumming/music therapy, and other expressive activities. 
Drop off/Pick up at the Crawford House
750 Tinton Ave
Tinton Falls, NJ 07712
SPECIAL CONSIDERATIONS:
This activity will be outside - participants will need to dress appropriately and wear sunscreen
Close-toed shoes are mandatory. Extra water and a hat is recommended. 
Bring a bagged lunch or money to buy lunch in the community. A microwave will not be available at the Crawford House. 
This activity will require moderate activity levels. Participants will need to be capable of walking on uneven terrain, bending or squatting, and working outdoors. 
---
Talk to your support coordinator. If you are still in the Interim Program, the cost is $97 per day. If you are in DDD Supports Program, you will need the following units added to your plan for each day of Gardening & Drama:
20 Units Pre-Vocational Training
22 Miles Transporation