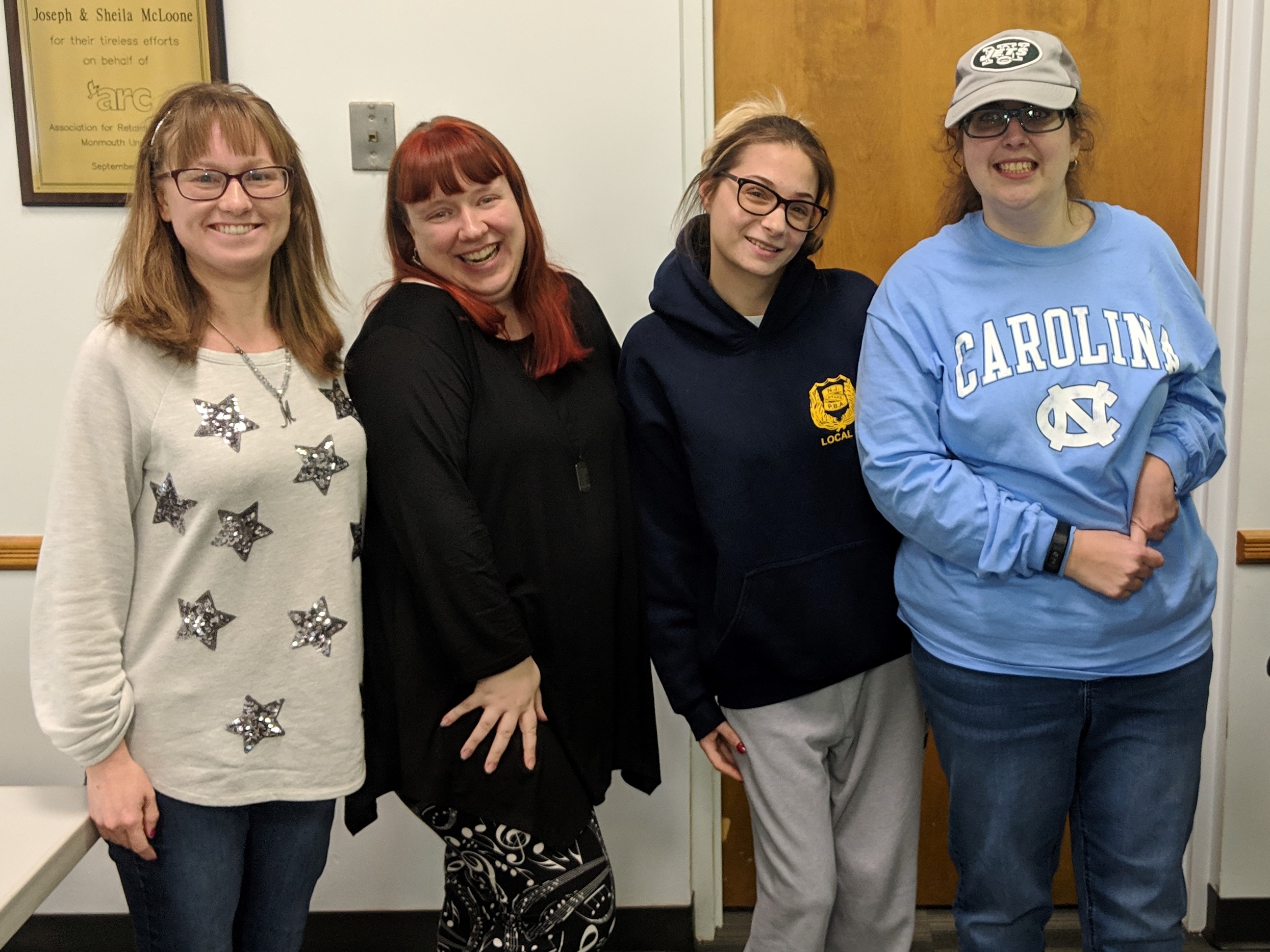 Group Respite
What is Group Respite?
The Achievement Zone's respite option provides a safe, interactive and fun-filled setting housed within The Arc Center. Participants are encouraged to socialize, build friendships and maximize independence in a variety of activities, such as: arts and crafts, music, cooking, fitness, movies and games. 
Short-term Commitment Option:
Respite units can also be used in your plan for sporadic coverage (a day, a week, a month) as needed without committing to the entire season.
For example, if your family will be on an extended vacation, but will be in Monmouth for one month of summer, you may use your respite units to cover this time. Or if you have a doctor appointment or medical procedure scheduled and need coverage, you may use respite units to participate in TAZ on a day you do not typically attend The Arc. Respite units are also a great way to try out a new offering without committing to the entire season.
Please contact us to confirm we have space to accommodate your need.
Any participant interested in this option must confirm availability with TAZ coordinator and have an approved plan submitted to The Arc in advance. We recommend at least two weeks' notice to allow your support coordinator to change and submit your plan.
Note: If you are enrolled in DDD Supports Program, Group Respite pulls from the Individual/Family Supports side of your budget. Talk to your support coordinator to better understand how this may affect your yearlong plan and budget.
For questions or to inquire about availability, please contact
TheAchievementZone@arcofmonmouth.org
732-493-1919 ext 775