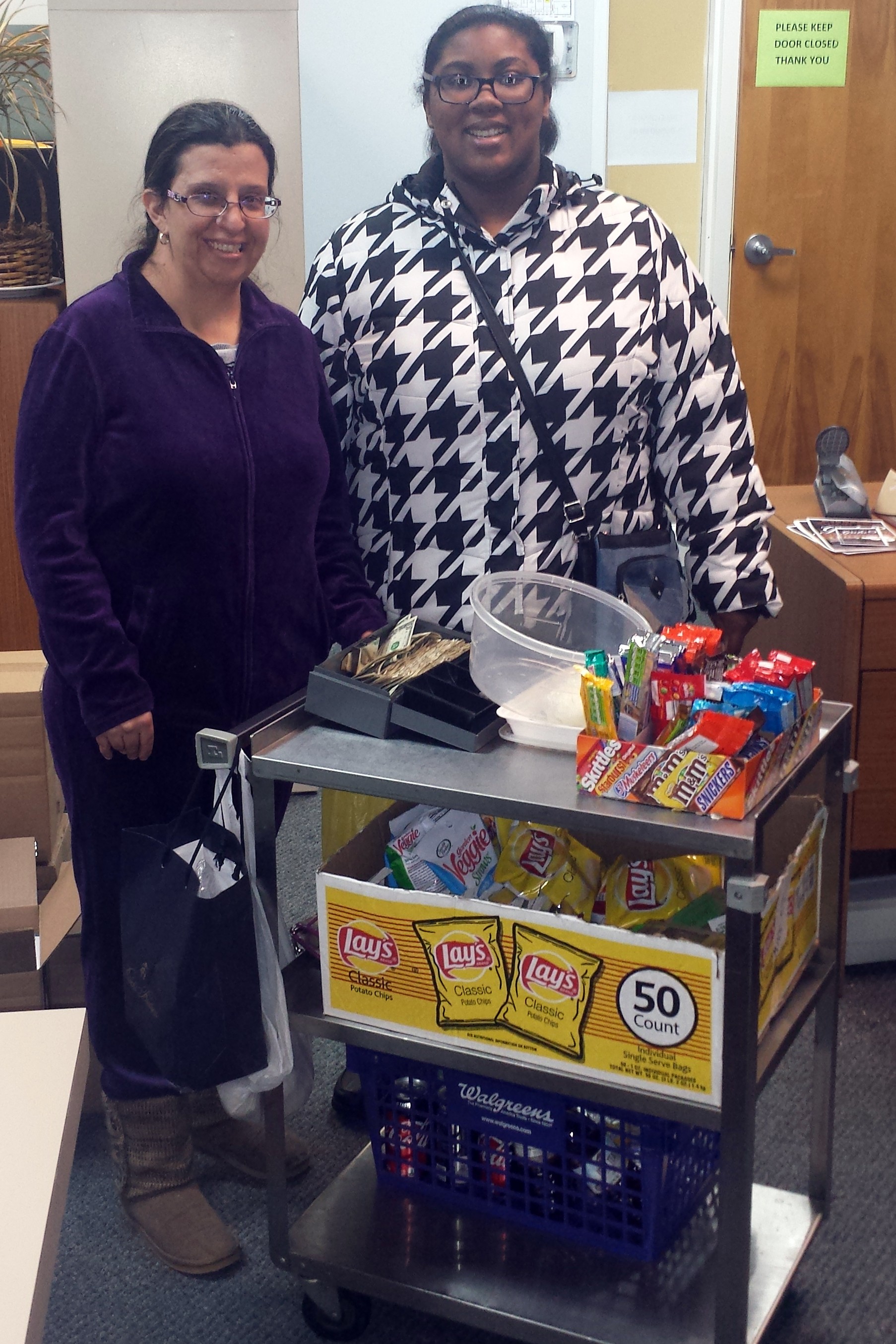 Wandering Wagon & Technology
Tuesday, 9AM - 3PM
In Job Club, discuss career options and practice workplace etiquette. The "Wandering Wagon" activity helps develop and strengthen job skills. Participants load a small cart with snacks and drinks, and sell items to staff and guests at various sites within The Arc of Monmouth network. This activity emphasizes social interactions, self-advocacy, money management, sales, maintaining and stocking inventory, and customer service. 
Technology class will practice using Microsoft Office tools like Word or PowerPoint, learning about internet safety and how to conduct online research. 
Pick up and drop off at The Arc Center.
---
Talk to your support coordinator. If you are still in the Interim Program, the cost is $97 per day. If you are in DDD Supports Program, you will need the following units added to your plan for each day of Wandering Wagon:
22 Units Pre-Vocational
20 Miles Transportation