8/16/2021 UPDATE from our Executive Director
I hope everyone is enjoying this beautiful summer weather.
It has been a few weeks since I have written to tell you what's been happening at The Arc of Monmouth, and with the upsurge in new cases of the COVID-19 virus because of the Delta variant, I thought it appropriate to write to you now. 
Here's what's happening at The Arc of Monmouth...
Day Programs Open at 50% Capacity
All our Day Programs are open at 50% capacity, primarily because staffing is still an issue. We are working hard to recruit new staff; in fact, we recently held a job fair and had 18 people walk in to learn about available positions. I am pleased to say that we have been able to make job offers to many of them. 
Additionally, we are planning another event in early October to attract more new staff.
Work Opportunity Center Continues to Thrive
The Work Opportunity Center, which has been the least affected from a staffing perspective, is open at 100% capacity. Further, the work is increasing as vendors learn we are back in business! We have several new contracts, along with increased volume for some of our existing ones. As it stands, our order book looks good for the fall.
Residential Licensing for 2022 in Progress
Residential licensing is in full swing, and we are looking forward to continuing to serve our residents. 
Counseling and Psychiatry Visits Now Available
In-person psychiatry visits have started again at The Arc Center, and some in-person counseling sessions (both individual and group) have started back up as well. We have reorganized the Health Services department at The Arc Center so there is now a dedicated entrance on the side of the building. The entrance is clearly marked so you won't miss it!
Increased Security at The Arc Center
A new security system has been implemented at The Arc Center to protect visitors and staff. During business hours, access to the building can only be gained by key card for employees or by invitation for visitors. 
Health and Safety Remain Top Priority
As I write this message, we are working to comply with Governor Murphy's latest Executive Order (EO 252) mandating all individuals who work in a congregate setting with the I/DD population to be vaccinated or undergo weekly testing for COVID-19. To 
be able to comply with this order will undoubtedly put extra pressure on us, but we are working diligently to meet the September 7th deadline. 
We continue to encourage all those who have not been vaccinated yet to do so. 
With the current increase in new COVID-19 cases, we are moving forward cautiously. But we are moving forward in the hopes that we can soon return to a more normal life.
If you have any questions or comments about any of our services, please do not hesitate to reach out.
Bob Angel
---
Plain Language Guides for You and Your Family
---
Video: Nasal Swab Testing for People with I/DD
Face Masks Social Story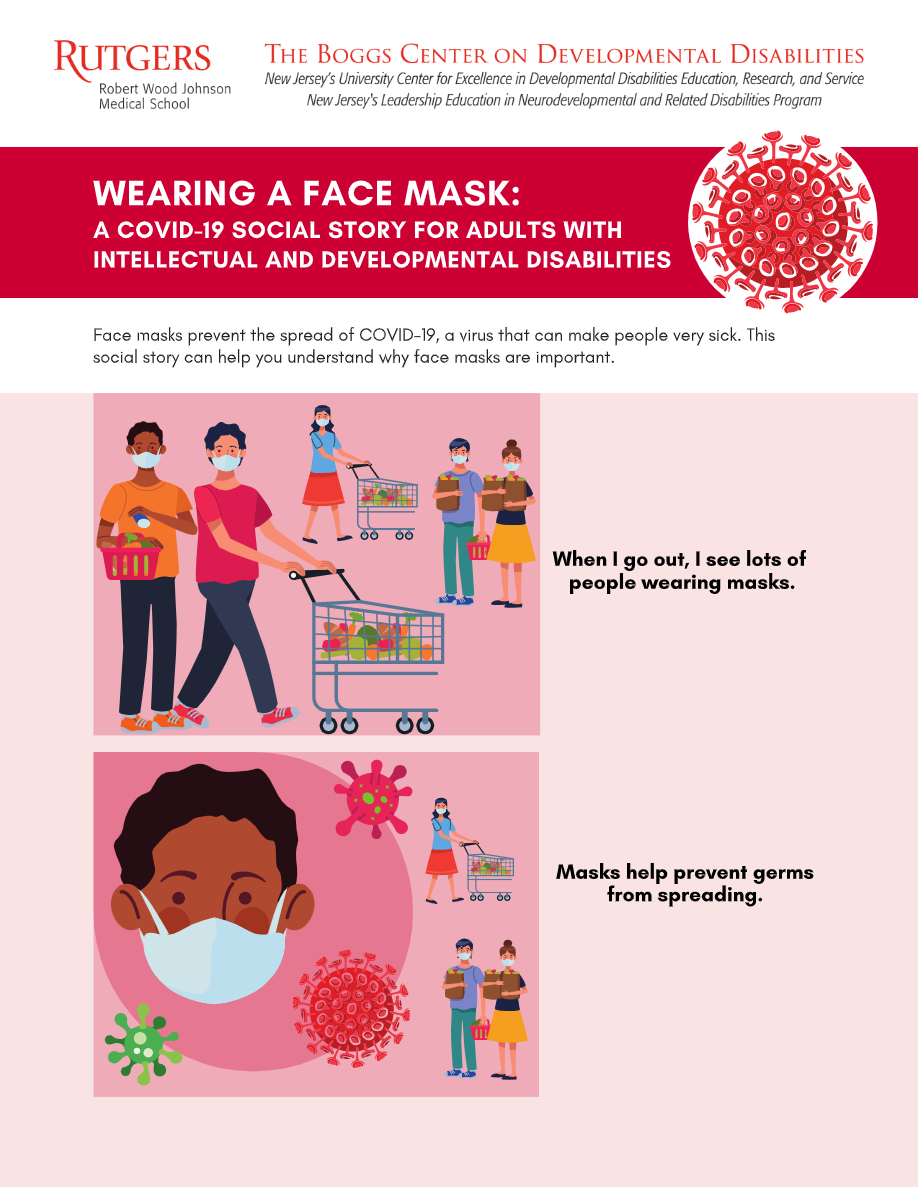 Helping Adults with I/DD Become Comfortable with Face Masks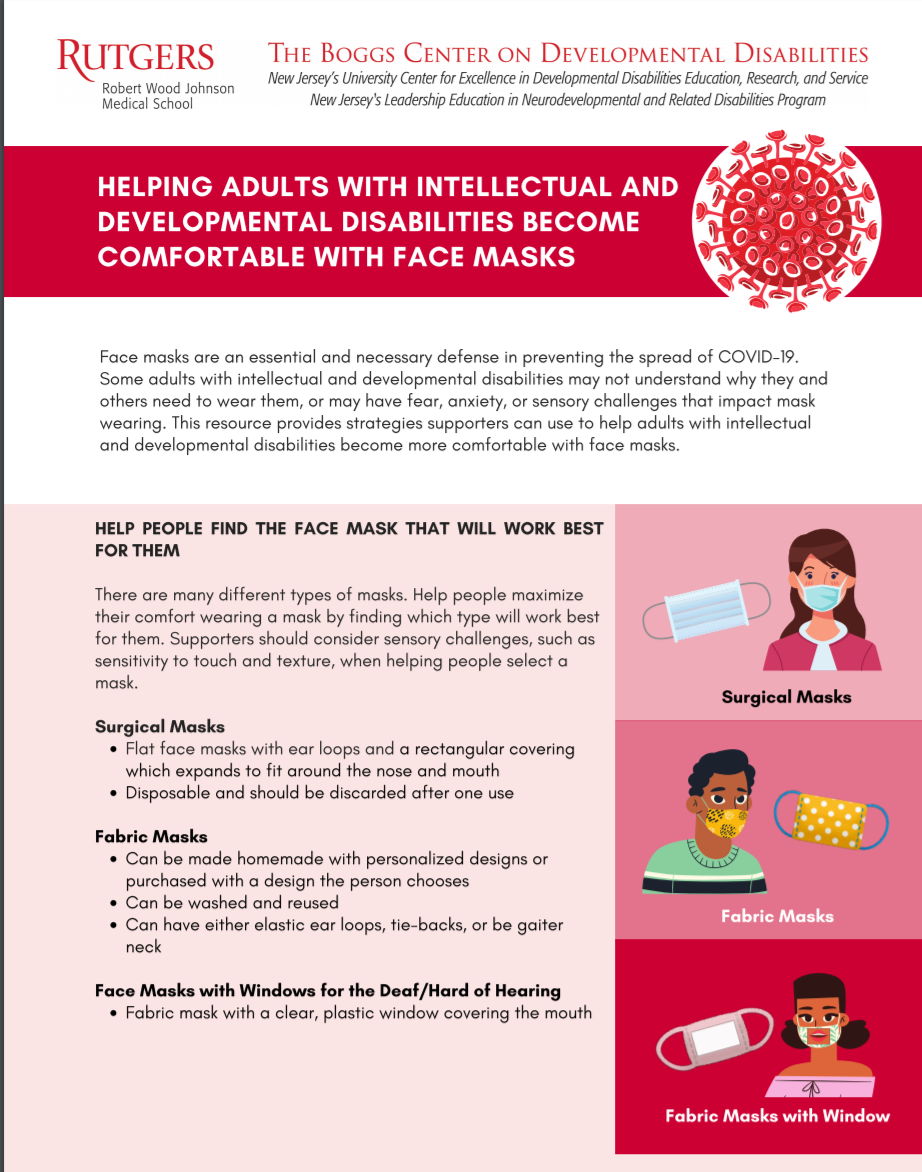 ---
Do you or your family need help?
Dial 2-1-1 for help. New Jersey has set up a special hotline dedicated to coronavirus information and community resources to help everyone through this difficult time. Visit New Jersey's COVID-19 website here.