Events
Fundraising Events
Our fundraising events raise money to benefit over 1,600 individuals with intellectual and developmental disabilities - and they are fun! We have plenty of sponsorship, donation and volunteer opportunities for each event, too.
To get involved with our fundraising events, please contact:
The Development Office
732-493-1919 X 120
development@arcofmonmouth.org
---
Monmouth County Sheriff's Office Community Forum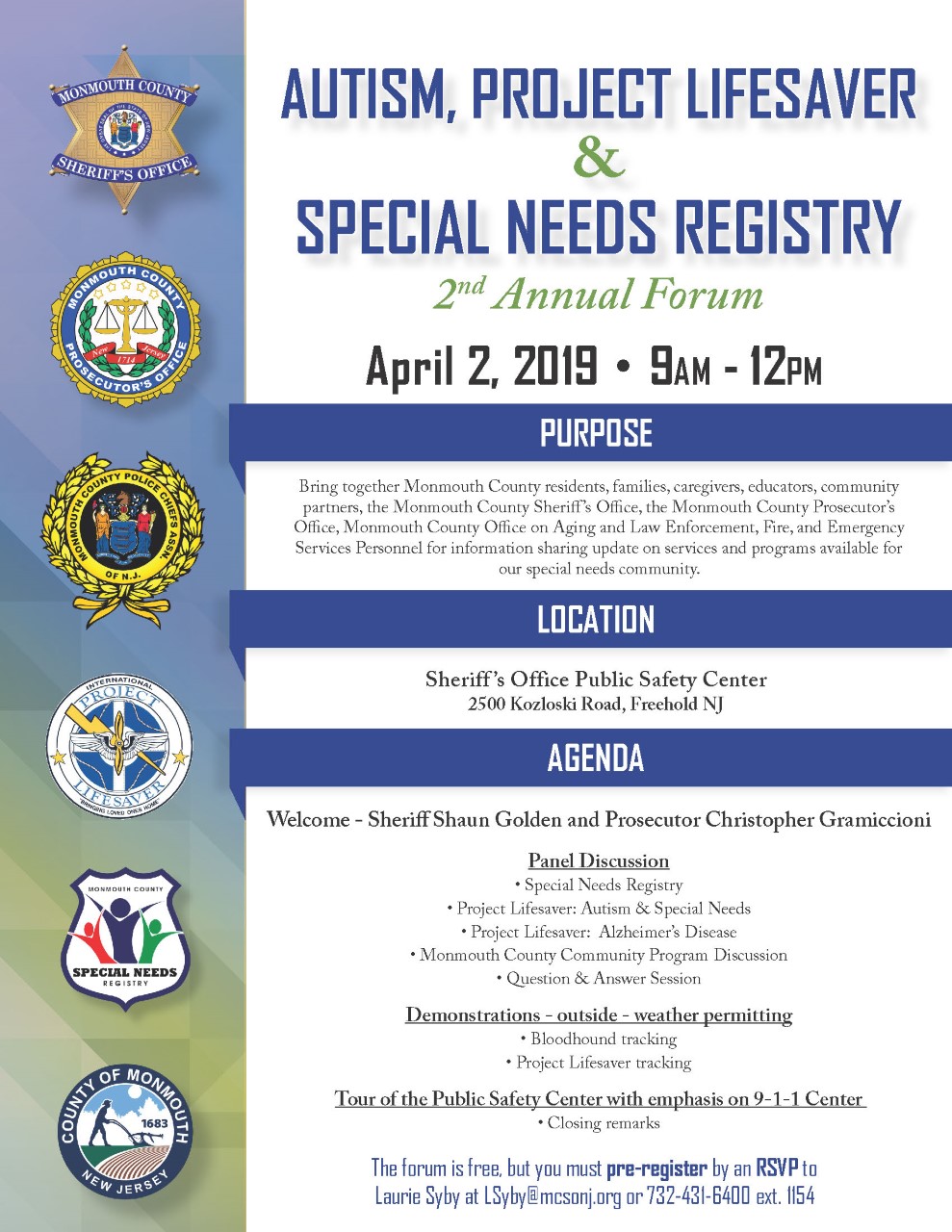 Community Forum on Autism, Project Lifesaver, & Special Needs Registry
Purpose: To bring together Monmouth County residents, families, caregivers, educators, community partners, the Monmouth County Sheriff's Office, the Monmouth County Prosecutor's Office, Monmouth County Office on Aging and Law Enforcement, Fire, and Emergency Services Personnel for information sharing update on services and programs available for our special needs community.
Agenda:
Welcome - Sheriff Shaun Golden and Prosecutor Christopher Gramiccioni
Panel Discussion
Demonstrations
Tour of the Public Safety Center with emphasis on 9-1-1 Center
Closing remarks
The forum is free, but you must pre-register by an RSVP to Laurie Syby at LSyby@mcsonj.org or 732-431-6400 ext. 1154
Step Up for The Arc Walk & 5K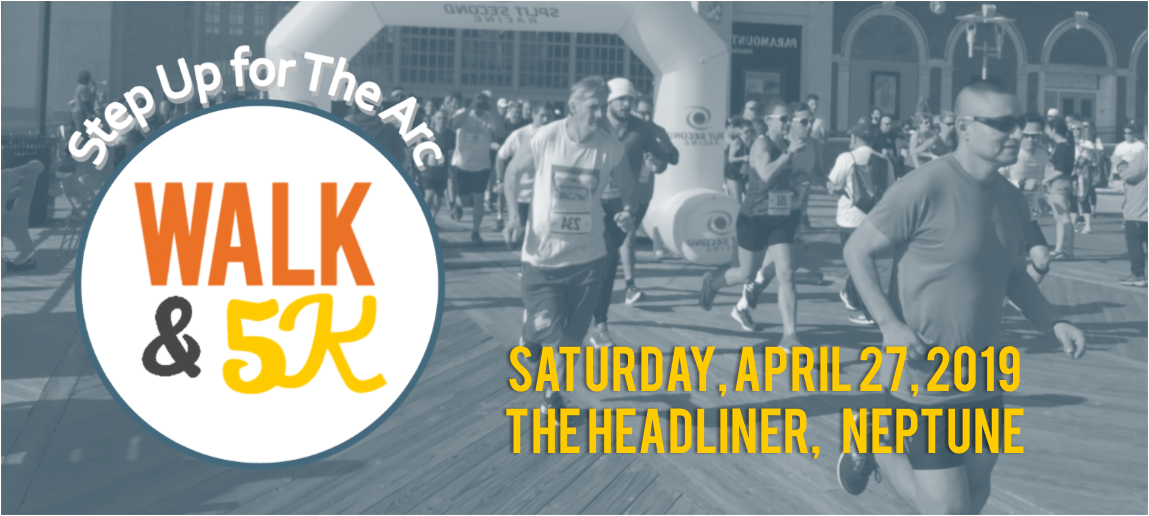 Schedule of Events:
8:45 AM - 5K Registration Opens
9:30 AM - 5K Race Begins
10:00 AM - Walk Registration Opens
11:15 AM - Walk Begins
After-Party at The Headliner immediately following!!!
Come early for free bagels and coffee and be sure to stick around for our rockin' after-party featuring free BBQ lunch from the Lodges of the 17th Masonic District, live music by Shuffle, face painting, balloon twisting, activities, pool and beach volleyball area, and beer on tap at the bar. Plus, all walkers and runners are entitled to free day-of-event admission to the Silverball Museum in Asbury Park!
Chamber Music Spring Concert to Benefit The Arc
Good Shepherd's Minister of Music, Miae Park will hold her 10th
Annual Spring Concert on Sunday, June 2nd at 3:00 PM, in the Sanctuary
of Good Shepherd Lutheran Church, 112 Middletown Road, Holmdel, NJ.
This, can't miss, event, will feature three talented local musicians,
playing the music of Bach, Schubert, Elgar, Schumann, Beethoven,
Mendelssohn, and Prokoviev.
This trio, comprised of Ethan Jeon (piano), Austin Lee (violin), and David Kim (cello),
met at the Summit Music Festival in 2017 fostering their talents as chamber
musicians, subsequently forming the Summit Trio. These accomplished musicians
have received multiple accolades, throughout the musical community, with each of
them holding impressive musical resumes and earning multiple awards.
Please plan on joining us for this wonderful afternoon of Music. Those attending
will be asked to contribute to the Arc of Monmouth, a nonprofit Monmouth County
organization, formed to provide services and support for more than 1,600 people
with intellectual and developmental disabilities in our area.
---
Recreation Calendar
If you are looking for Recreation Events, they are Listed Here in a separate calendar.