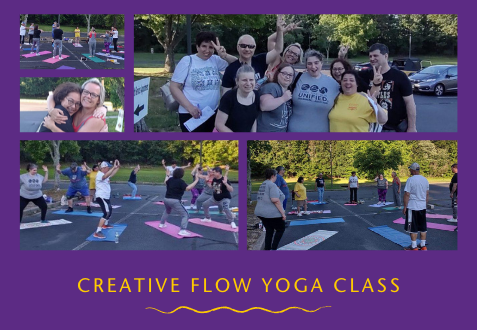 The Recreation Department held its first in person event at The Arc Center parking lot.
 Kelly O'Neal, our yoga instructor, led us into a creative flow yoga class. We had an amazing time, practicing our yoga poses and looking up at the sky.
It was a beautiful evening and we all were happy to be in each other's company.