Behavioral Health Supports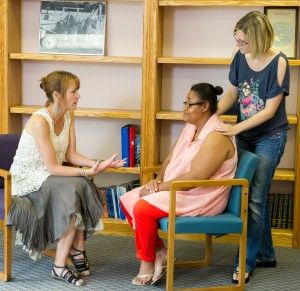 The health services department has achieved a superb reputation for providing high quality behavioral health care for individuals with developmental and intellectual disabilities.
The department is staffed by a consulting psychiatrist, a psychiatric nurse practitioner, a consulting psychologist, licensed professional counselors, a psychiatric nurse, other mental health therapists and a part time administrative assistant. Clinicians assess challenging behaviors and create strategies, which may include teaching adaptive replacement behaviors, making environmental changes, training caregivers, and setting up reinforcement systems to encourage adaptive behaviors.
Behavioral Supports Services Include:
Behavioral Assessments
Development of Behavioral Support Plans
Individual, group, and/or family counseling
Contact
Kristen Creed
Director of Health Services
(732) 493-1919 X 888
healthservices@arcofmonmouth.org